ERP
How to choose your ERP implementation methodology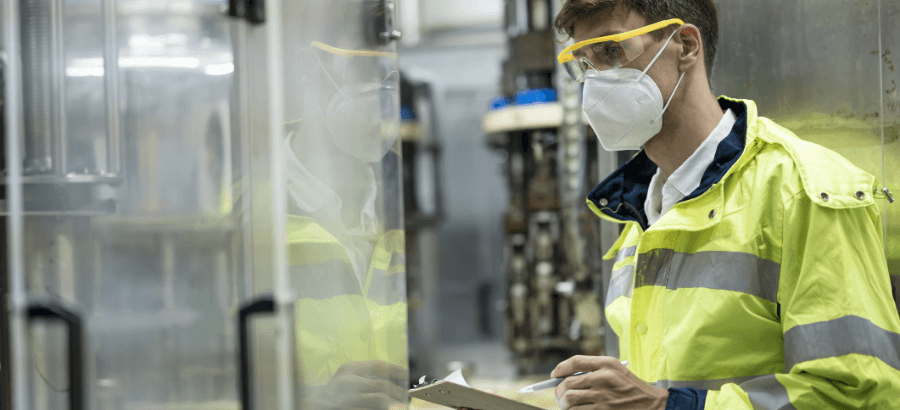 our end. In a post-COVID world, you have decided to be proactive and look at changing businesses to operate successfully in the new normal. This means adopting the digital solution provided by the ERP system.
But wait a minute – once your company chooses an ERP system, you don't just install it and expect everything to work out. The company has to make the necessary changes to ensure its success and deliver value.
ERP is an umbrella term for software that helps manage accounts, resources, finances, inventories, and manufacturing in one unified system rather than separate applications. It also enables you to manage and collaborate with customers and suppliers using a single platform.
Begin with the end in mind
You need to know in advance what level of digital maturity you want to achieve. This requires introspection into the areas of work that need to change to reach the desired level.
Aside from the system itself, which you have already decided on, there are business processes and organizational structure that may require changes. The Dimensions of Change model can help you assess what needs to be done, and where, to reach the desired level of digital maturity.
Once you know what level of digital work you want to achieve, and what you need to do to get there, you need to adopt a consistent methodology to guide you on how to implement an ERP system. A sound project methodology will consist of five steps.
Project initiation that clearly defines the scope, resources, processes, and management involvement that the project needs.
The design phase where business objectives are explored and an ERP application is designed to meet the objectives.
The construction or engineer phase in which the designed and agreed solution is built and configured.
With the solution built and accepted, the next stage is initiation as the final steps for data import, training, and migration to the new system occur.
Final handover is where the project closes and the company can begin to benefit from the value of the ERP system.
rank your priorities
In many cases, ERP projects go through several phases spanning over several months. In the first stage, you prioritize the most important business processes and structures.
In the pre-ERP era, there may have been process ambiguity in the company – employees across different functions were performing the same task in different ways. With an Enterprise Resource Planning (ERP) system, you will be able to standardize operations to deliver consistent, high-quality products and services with a high degree of predictability. This will reduce errors, duplication and diversity while also improving efficiency.
Other processes and structures can be addressed in later stages.
Seek to understand and then be understood
Implementing Enterprise Resource Planning (ERP) is a company-wide endeavour – it is not just an IT project – and its impact is not limited to just one function. An essential component of project success is the degree of trust and commitment to the project throughout the company, and this requires managing the changes that employees must go through. No matter how "ready" executives think employees should be, this is not an area that should be considered superfluous or closed off.
A prerequisite for implementing change is people's knowledge and appreciation of the need for change. Change management goes through a series of steps as it is an educational process to move employees to a new level of knowledge, understanding and skill.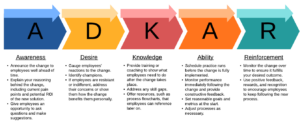 keep getting better
Just because the implementation part of the project is complete, does not mean that it is finished. Once your ERP system is up and running, follow up with a review to see where things can be improved.
This review process is iterative. From the initial baseline, assess and identify where improvements can be made, make improvements and establish a new baseline. Then start again. This is the concept of kaizen – continuous incremental improvement.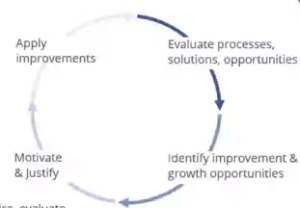 Successful implementation of ERP will provide the foundation on which your business can improve the efficiency of operations, compete in a rapidly digitizing world, and launch new business models. For the implementation to be successful, you need a proven project methodology, accompanied by people with experience and skill in ERP projects, to help you transform your business.