LOGISTICS
Cherbourg deals with the 100,000th container from Ireland!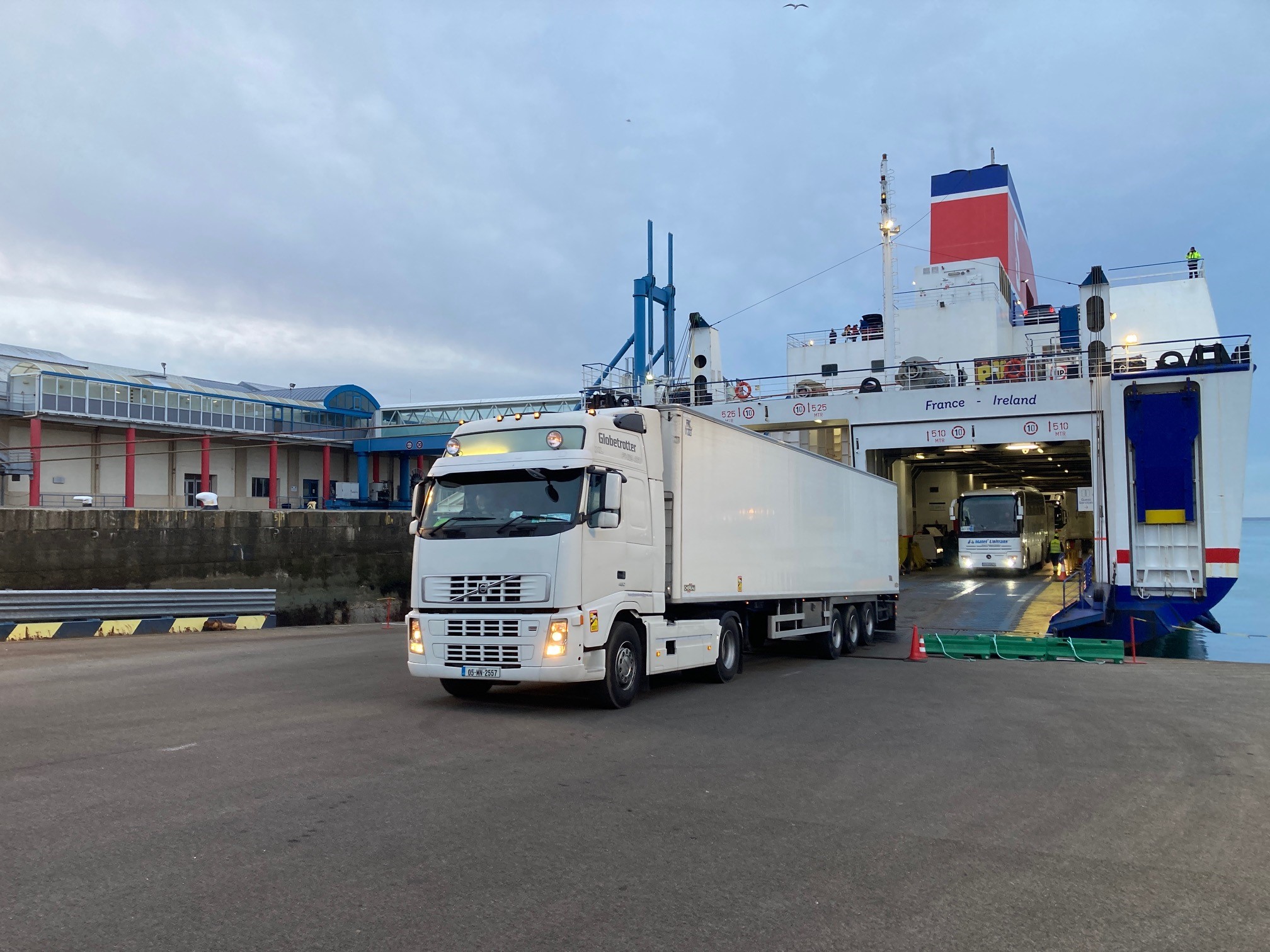 Cherbourg port It handled its 100,000th trailer traveling between Ireland and France, having tripled its express traffic per year and confirmed its position as a market leader.
These results, seen in light of Brexit – which made this route more competitive compared to the land bridge route between Ireland and France via England – show the enormous capacity to adapt this port and the companies that serve it.
The link between the port of Cherbourg and Ireland means:
Three ferry operators – Stena Line, Irish Ferries and Brittany Ferries – which together provide stable, regular, competitive and flexible service.
Two destinations – Rossler and Dublin.
One of the shortest routes between Ireland and the continent with an average transit time of 17 hours.
Up to three departures per day, six days a week on large capacity ferries (up to 160 trailers).
Trusted port of Cherbourg teams, providing quality service against the backdrop of Brexit and the COVID crisis. In 2021, the Port of Cherbourg appointed seven dockers on permanent contracts and 12 on fixed-term contracts. The quality of their work combined with the growth in traffic allows the port to extend their contracts in 2022.
A port adapting its equipment and infrastructure – the investments made include four additional tractors (170,000 euros each) and the expansion of ticket booths for ferry companies, as well as 8 million euros of work to prepare for Brexit.
The result is that since January 1, 2021, the port of Cherbourg has tripled its express traffic between France and Ireland, moving from 33,888 trailers at the end of December 2020 to 100,000 by the end of December 2021. Includes doubling the number of unaccompanied trailers (approximately 20 to 45,000).
After these results, the port of Cherbourg and the ports of Normandy are working hard on several projects that will enable them to expand their services:
Construction of a multimodal transport station for the Bayonne / Cherbourg motorway service. This project is supported by Brittany Ferries and the Department of Transportation.
Continuous reorganization of stations to provide more storage space for trailers.
Upgrade links for the latest generation of phrases.
Data digitization.
Supporting logistics by establishing a 10-hectare business park near the port, among others.
On the occasion of the passage of the 100,000th trailer, David Marguerite, President of the Port of Cherbourg, and Célien Rousey, representative of the Irish Embassy, ​​presented the truck driver with a typical Norman gift, a large basket of delicious local Cotintin products.
"Supporting cross-channel traffic, increasing links with Ireland, and developing commercial activities on our port are all critical to strengthening Cotentin's position as a maritime region," explained David Margueritte, President of Cherbourg Port and Agglomération du. The local authority in Cotentin. "With its 200 km coastline, Cotentin has the longest seashore in Normandy, and we aim to strengthen our strategic position, thanks to the excellent work of all the Normandy and Cherbourg Ports teams, and the commitment of the three Cherbourg operating ferry companies, carriers and shippers that depend on them."