ERP
ERP – Effective Forecasting and Inventory Management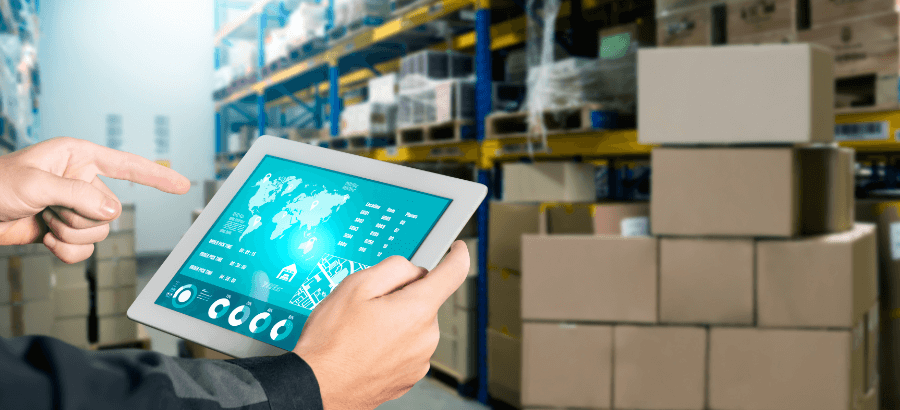 Ask manufacturing leaders what changes they plan to make in the next three years in the wake of the coronavirus pandemic, and they are likely to say their use of technology will deepen as more and more players in their supply chains rely on digital communications and daily interactions.
It's a realization most manufacturers have made when faced with deep shocks caused by the pandemic. However, far from being the sole culprit, COVID-19 has exposed pre-existing cracks in the supply chain. From the accelerating pace of technological change to the ongoing shift in global business dynamics, we have observed significant limitations across the following areas:
Lack of global flexibility: The global impact of these shocks has led to protectionist policies on certain goods and services as countries seek to preserve goods for their own consumption. Due to different regional interests, export disputes are not resolved in time.
Material scarcity: While material shortages are nothing new, they were exacerbated by the increase in demand once pandemic-induced shutdowns shut down primary avenues for raw materials. Reliance on too few major suppliers of vital components and materials has exacerbated the problem further with unanticipated ripple effects on downstream manufacturing as evidenced by the continuing shortage of global computer chips.
Talent Gaps:Despite record layoffs in many industries, Canadian manufacturers are facing a shortage of skills in key positions in operations and across the supply chain. One of the main drivers is leaving the aging workforce for retirement. Not enough cross-training happens fast enough to fill the void.
Changing consumer attitudes: The experience of living through COVID-19 has changed our expectations and behaviour. First, the e-commerce sector has responded quickly to the pandemic by creating seamless online experiences. Investments in supply chain and logistics are likely to support broader product ranges, promote time savings and attract greater numbers of customers. However, due to insufficient physical and digital infrastructure, many manufacturers lacked the flexibility they needed to take advantage of the accelerating demand and were unable to achieve optimal performance.
Old systems: Many companies have discovered that their legacy systems cannot keep up with change or cannot be modified to accommodate change. The pandemic exposed major weaknesses in reaction times and agility by exposing the gaps between plans and their implementation due to the lack of a comprehensive view of operations.
More expensive operations: All of the above pressures drive up operating costs – from labor, materials, and warehousing to information technology, shipping, and safety. Some companies have had to implement preventive measures through the pandemic, which has resulted in overheads being increased through stockpiling stock negatively impacting both cash flow and profits.
The best way to predict
All of these factors have a tremendous impact on their manufacturing operations and supply chains. Instead of imposing survival measures and filling gaps in the future, manufacturers are seeking measures to ensure continuity and reliability in their supply chains.
Manufacturers can use forecasting to support inventory optimization. Gone are the days when you had to rely solely on your sales team to create wishful thinking forecasts.
An Enterprise Resource Planning (ERP) system can automate and provide a structured approach to creating a forecast from historical data. It provides a facility to analyze forecast errors and share data between departments such as purchasing, identifying sales trends and seasonality. You can even use the current comparable product history as a starting point for modeling a forecast for a new product. Other related tools such as Pareto analysis identify the most profitable products and therefore which ones you should focus your attention on.
Inventory Management
Manufacturers understand that good relationships with suppliers are very important. Once assigned this critical task, the purchasing department can make use of a Material Requirements Plan (MRP) to keep abreast of what is needed, how much, and when.
Material requirements planning (MRP) looks at the variables that create demand in your system, such as sales orders, forecasts, quotations, supply, including stock of raw materials, finished goods, and pending purchase orders, as well as production functions. The MRP manages this information through a series of algorithms and then makes suggested recommendations for what to buy, how much, when and from which supplier. Future time parameters can be set and recommendations can then be shared with suppliers as a form of forecasting your purchasing intention.
Suppliers can then use your forecasts to improve their production and procurement plans. Providing them with accurate forecasts not only ensures your intent to buy but also provides the right details to secure the best rates and terms.
Stay fit and move forward
Designed to give you a comprehensive view of an organization, ERP systems will help you manage your data and gain insights into your business. The full benefits of an ERP system are realized when the system is leveraged across all departments:
Produce Capable of identifying production jobs that run longer, which will translate into higher productivity, fewer changes, and less overtime.
sales It is more efficient when it can effectively set achievable sales goals and spend more time generating revenue.
finance It can analyze profitability more effectively by studying how to reduce costs when a company carries less inventory or by optimizing freight, for example.
Purchase Forecasting will be used to organize the purchase order (PO) system, which enhances its bargaining power when dealing with suppliers.
Resilient companies have no choice but to forge ahead with the dual challenge of technological change and shifting global dynamics. Armed with the right ERP tool, manufacturing companies have an upper hand in identifying trends early, adapting processes, reshaping supply chains and collaborating with new business partners. Companies that can use these tools effectively will be designed to achieve speed and agility and will have the upper hand in influencing their future.
click here Learn more about SYSPRO's MRP solutions and how to plan and manage uncertainty.