LOGISTICS
Jungheinrich helps Vaillant switch to lithium-ion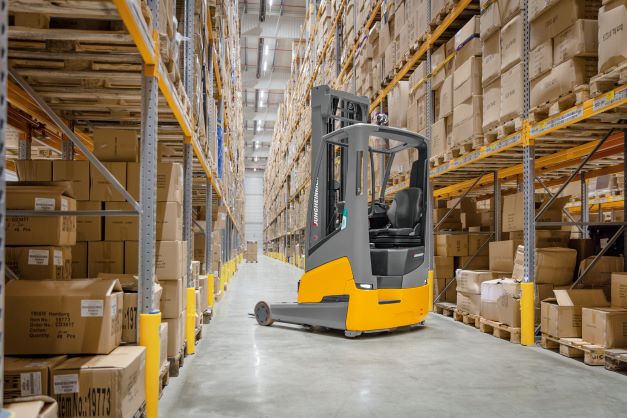 With the aim of continuing business growth through the complete upgrade and replacement of its warehouse fleet and warehouse construction project, Vaillant Industrial, a part of the Vaillant Group, has prioritized a focus on sustainability in line with business objectives to design and deliver manufactured systems and products that use renewable energy.
With plans to become a carbon neutral plant by 2025, it has partnered with a lithium ion specialist Jungheinrich To introduce 26 new vehicles from the lithium-ion fleet to operations.
Through this collaboration, Vaillant is now able to fully retire its lead acid fleet and become a 100% lithium-ion site while also gaining economic and operational benefits including a more stable and efficient power source that is faster and easier to use.
Lithium-ion batteries last longer and are more efficient, resulting in lower maintenance costs and less risk of emitting dangerous acids or gases. The new fleet has increased the capacity of some of its larger trucks from 2.5 tons to 3.5 tons with a combination of ETV 216i reach trucks and conventional scales, allowing the vehicles to cater to pressurized steel work and tools. The ETV 216i is the primary product in the new fleet and is the world's first arrival truck with a built-in lithium-ion battery, helping to advance toward sustainability goals.
The first five trucks and all towing tractors have now been in operation for a month with a great staff reception. During the transition period, Vaillant was also able to take advantage of Jungheinrich's 'Power By The Hour' initiative – a flexible way to pay only for hours of use of the truck – to ensure its continued operation. With the new fleet, Vaillant has been able to eliminate battery change from its operations by taking advantage of the opportunity to charge through lithium-ion technology.
New lithium and fast transient charging times allow for nearly continuous operation 24/7, and on-site pickers have seen improvements in productivity and efficiency as manual handling has been reduced with increased uptime. In addition, Jungheinrich has integrated the Vaillant fleet with automated scales and increased equipment on trucks to improve safety.
Vaillant has also completed an entire warehouse construction upgrade project with Jungheinrich which introduced a new logistics and racking system that improved storage up to 11 meters and can accommodate the new ETV 216i trucks. This new and improved repository has increased its capacity from 1,100 locations to 4,000 locations.
Training was an essential part of upgrading the warehouse. Vaillant now has six qualified trainers on site who have undergone Jungheinrich training at one of our dedicated training centers across the UK. This has allowed Vaillant to assess and validate existing staff as well as temporary labor to work at the extended heights of more than 7m into which it is now moving.
It also piloted Jungheinrich's virtual reality simulator on site, with the goal of providing a safe environment for employee training and assessment. With VRS, drivers will experience a realistic situation in a zero-risk environment in the warehouse and non-drivers can gain role appreciation as well as Vaillant benefit from the digital footprint of operations.
Following these extensive sustainable improvements and progress in business goals, Vaillant plans to expand its fleet for 2022 to 100% lithium-ion and plans to use Jungheinrich as a major supplier of all types of vehicles including production.
Adrian Ancliff, Head of Production Logistics and Scheduling, Vaillant Industrial, commented: "We definitely achieved what we wanted from our partnership with Jungheinrich, the final design, construction and the way our new warehouse operates is outstanding and exceeded our expectations. The team was very responsive and excelled at keeping us operational throughout.
"The ability to become a 100% lithium-ion site is fantastic and helps us move closer to our sustainable goals. Looking forward to 2022, we plan to expand the fleet and will continue to use Jungheinrich as our primary supplier. The future is bright, the future is yellow!"
"We are thrilled to play a role in Vaillant Group's transition to more sustainable operations by moving entirely from lead-acid gas to lithium-ion technology," said Neil Warren, director of the first area of ​​business at Jungheinrich. This provides huge environmental and economic benefits including efficiency and productivity gains.
"We are very passionate about delivering sustainable solutions to our customers that also complement the business objectives, so it has been a pleasure to work alongside Vaillant in upgrading and revamping their warehouse fleet. We have thoroughly enjoyed our partnership and look forward to an ongoing relationship with Vaillant."