LOGISTICS
Faller Packaging opened the Hungarian factory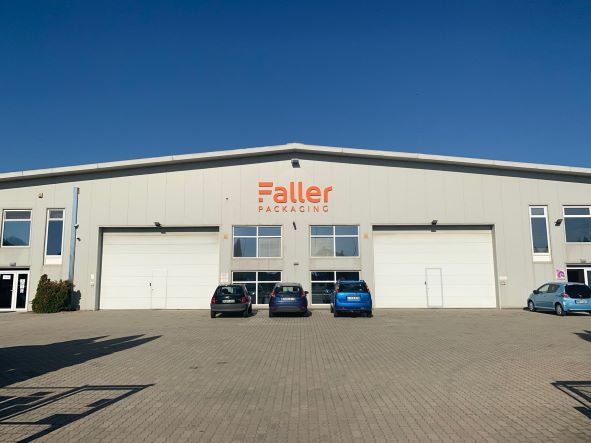 In mid-October 2021, Valerian Packaging Officially allocated its factory in Hungary. Faller, which specializes in pharmaceutical packaging, has acquired Pharma Print Kft. Ltd., located in Debrecen, in November 2019. The Hungarian company has for years manufactured package leaflets for the pharmaceutical and healthcare markets. With this move, Faller Packaging has expanded its international presence.
After a delay of nearly 23 months due to the coronavirus pandemic, Faller Packaging celebrated the dedication of its new factory in Hungary. The Debrecen team is now officially part of the Faller family and will operate under the visible brand of the German packaging specialist. On the day of the opening ceremony, the Hungarian version of the Valer website was also launched. It included a new video, which was shown on this occasion to the public in Debrecen for the first time.
Prior to the acquisition, Pharma Print was already a successful supplier of packaging publications to the pharmaceutical and healthcare markets in Eastern Europe and beyond. With 70 employees, the family business is an ideal addition to Faller Packaging's portfolio, which focuses on full-scale, bespoke pharmaceutical packaging solutions. Users get foldable cartons, labels, and packaging flyers from a single source.
"Pharma Print delivers excellent quality, is a trusted supplier and is greatly appreciated by its customers," says Managing Partner Dr. Michael Faller. "Our Hungarian factory will give us additional capacity to produce packaging flyers, allowing us to serve our customers faster, more comprehensively and more reliably. We are pleased to welcome this new location into the Faller Packaging family."
With this acquisition, the company's European network now includes seven locations. It covers the entire pharmaceutical packaging value chain, including development services, printing data management, packaging materials manufacturing, and advanced supply chain solutions for the pharmaceutical and healthcare industries.
click here To see the new movie.