COMMODITY
Demand for gold fell in the third quarter, but watch for a turnaround in 2022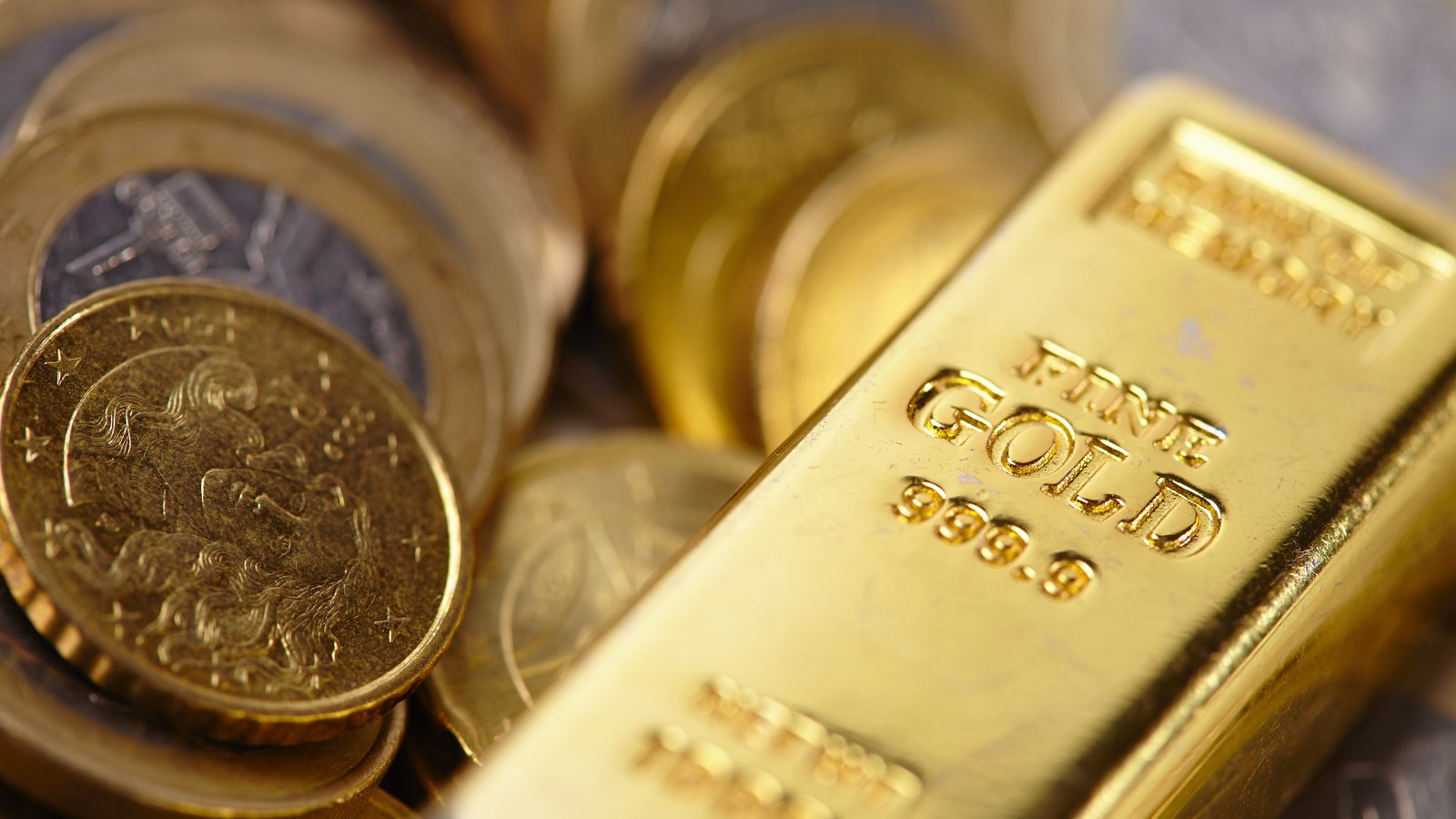 Year-on-year demand for gold declined during the third quarter, although data points were mixed on moves in every segment of the gold sector. The World Gold Council reported that retail demand for gold bars and coins was more than offset by a decline in exchange-traded fund holdings.
So what does this mean for the fourth quarter and beyond? One analyst expects gold prices to rise to new highs as markets realize that the Federal Reserve cannot be as aggressive as some fear.
New data on the demand for gold
According to the World Gold Council, gold demand (excluding OTC purchases) fell 7% year-on-year to 831 tons during the third quarter. It added that exchange-traded funds (ETFs) led almost the entire decline, which was particularly significant as demand for gold moved from large inflows in the third quarter of last year to modest outflows this year.
Weak demand for ETFs offset the recovery in other sectors of gold demand during the third quarter. The World Gold Council found that jewelry, technology, and demand for bullion and coins have increased significantly year on year.
In addition, central banks were net buyers of yellow metals, although they were net sellers in the third quarter of last year. The World Gold Council added that the supply of gold decreased by 3% year-on-year due to the significant decrease in recycling.
Demand for gold by sector
The board reported that gold jewelry demand continued to recover from the weakness caused by the pandemic in 2020. Demand in the third quarter rose 33% year-on-year at 443 tons. However, despite the strong recovery, the World Gold Council said that quarterly demand remains "relatively weak" over the long term. It is 12% lower than the average of the past five years. On an annual basis, the demand for gold jewelry increased by almost 50% compared to the same period last year.
Investment demand for gold was hit by ETFs, which lost 27 tons during the third quarter. This was a sharp decline from the large outflows recorded in the third quarter of last year, and the board said the ETF outflows coincided with "general indifference" in the futures market. Overall, investment demand decreased 53% year-on-year to 495 tons. However, demand for bars and coins rose 18% to 26 tons, driven by investors using lower prices as a buying opportunity in hopes of a rally.
The World Gold Council added that the demand for bullion and coins witnessed a significant shift throughout the year in Thailand and reached a record year-to-date demand in the United States and Germany. It added that anecdotal evidence indicates that direct demand for gold was strong during the third quarter.
The board found that the pace of buying among the world's central banks fell 64% q/q to 69t, but still represented a year over year shift. The third quarter of last year was the first quarter of net sales between central banks since 2011. In the year to date, purchases reached 393 tons at the end of the third quarter, more than double the amount recorded in the first nine months of last year.
Technology demand for gold rose 9% year over year to 84 tons in the third quarter. Electronics was the dominant sector of technology demand, rising 9% year over year to 69 tons to return to its usual pre-pandemic level. Demand for other industrial uses increased 10% year over year to 12 tons, while dental use decreased 8% to less than 3 tons.
Gold struggles to breach $1800 an ounce
One of the biggest problems gold is facing at the moment is its inability to breach the $1800 level per ounce. If the yellow metal does, as some analysts expect, it opens the door to the possibility of more upside. However, gold is still range bound for the time being, buoyed by a drop in US real yields early last week, which were sharply reversed at the end of the week.
On Monday, Saxo Bank analyst Ole Hansen said a massive 46% jump in speculative length for gold left it vulnerable to a reversal last week in US real yields and especially its inability to break through resistance at $1,800. The yellow metal briefly traded above $1800 an ounce last week, but was unable to hold due to the reversal of real yields and profit taking.
Bart Melek, head of global strategy at TD Securities, told Kitco News on Friday that he believes the market expects the Fed to start reducing its bond-buying program this month. The Bank of Canada surprised markets by ending its quantitative easing program, putting investors on edge and causing many to expect the Federal Reserve to do the same soon. Other central banks have also begun to tighten, scaling back their stimulus efforts.
"Gold has done well despite rising global bond yields, with some investors being wary of the outlook for next year," Edward Moya of OANDA said in an email. "Rapid tightening cycles and an unbalanced recovery could lead to bullion demand over the coming quarters. Gold appears set to consolidate around the $1800 level until financial markets go through the Fed's gradual announcement and pullback in signaling when an interest rate increase could occur."
Analyst expects record highs for gold
While Moya believes that strong central banks could stimulate demand for gold in the next few quarters, another analyst goes further and says new record highs could be reached in the next six months. Mike Larson said Kitco . News In the past week, this gold will start to appear more and more as other asset classes continue to be overvalued.
He noted that real estate, stocks and other assets are highly valuable, but he believes that this makes gold look attractive because it has not risen in value like other asset classes. Larson believes that the fear of a powerful Federal Reserve that will raise interest rates quickly to fight inflation is holding back the price of gold. However, he does not think that will happen.
He thinks investors will realize early next year that the Fed cannot be aggressive. Larson added that the current Fed is very temporary and has a lot of political pressure to favor the employment side of its mandate over inflation.
He also believes that the next tightening cycle will be very different from previous ones and that gold is in a position to benefit. Larson believes that the price of gold will rise in the next year because investors will not fear the Fed as much. He is looking for gold to reach new highs in the next six months, rising to between $2,200 and $2,400 an ounce.
At the date of publication, the author did not (directly or indirectly) have any positions in the securities mentioned in this article. The opinions expressed in this article are those of the author, and are subject to InvestorPlace.com's posting guidelines.
Michelle Jones is the editor-in-chief of ValueWalk.com She has been with the site since 2012. She was previously a television news producer for eight years. She produced the morning news programs for NBC affiliates in Evansville, Indiana and Huntsville, Alabama and spent a short time at the CBS branch in Huntsville. She has experience as a writer and public relations expert for a variety of businesses. Email it to Mjones@valuewalk.com.