LOGISTICS
Baoli Hires New MD – Logistics Business® Magazine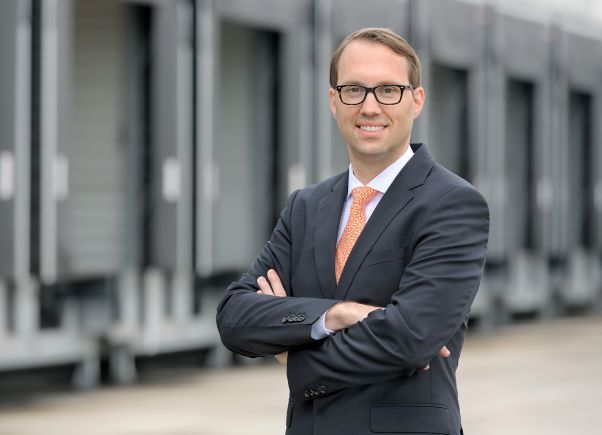 Christian Bischoff (pictured) has been appointed to manage Keon Group Pauli Brand in EMEA with effect from October 1, 2021. As Managing Director of Baoli EMEA SpA, he succeeds Francesco Pampuri, who has led the organization on an interim basis since January 1, 2021, and will now focus on the brand positioning and marketing activities of the Baoli brand in the region Europe, Middle East and Africa as Brand Management Director.
"We have a great opportunity to explore the market potential in the region further with Baoli. Bischoff expects to see very strong growth opportunities in the coming years especially for the material handling market entry segment.
According to him, there are many customers who are looking for entry-level forklift trucks without a wide range of technical options. "Baoli develops and builds industrial trucks that precisely meet customer requirements."
To do this, the company takes advantage of its cost-effective production base in China and combines this with European expertise in development and engineering. "With our competence as well as our experienced international team, we want to contribute to the profitable growth of the traditional and at the same time futuristic Baoli brand in the EMEA region."
Christian Bischoff, 42, graduated in Business Administration in Germany and earned a Master of Business Administration (MBA) from the United States. Since 2009, he has worked in several companies of the KION group on different continents. Bischof's previous positions include Director of Marketing and Corporate Communications at Linde Hydraulics, Director of Strategy, Business Development and Agent Network at KION North America, and most recently, Senior Director of Market Intelligence and Corporate Strategy at KION's headquarters in Frankfurt am Main.
Baoli is a major manufacturer of industrial trucks from Asia with a strong and well organized structure in Europe, Middle East and Africa, which is not only able to capitalize on the market but also ensures high quality of service. To this end, the subsidiary company of the global intralogistics company KION Group has constantly expanded the scope of its after-sales services in recent years.
The central warehouse for products and spare parts in Milan, Italy covers an area of ​​about 14,000 square meters with more than 300 trucks ready for delivery and spare parts space of 11,000 square metres. The northern Italian city is also home to Pauli's headquarters in Europe, the Middle East and Africa.
The Baoli brand targets entry-level customer groups and offers affordable solutions for handling everyday materials using reliable and easy-to-use equipment. The company offers a comprehensive range of counterbalance trucks, including 3- and 4-wheel electric forklifts with load capacities ranging from 1.5 to 3.5 tons, and IC engine powered forklifts from 1.5 to 10.0 tons, as well as a variety of warehouse equipment such as pallet trucks Low lift and high lift.
In Europe, Middle East and Africa, the international player is currently active in more than 50 countries with a network of more than 350 merchants and intends to expand the dealer network significantly.