LOGISTICS
Intelligent sorting and conveying system helps develop automation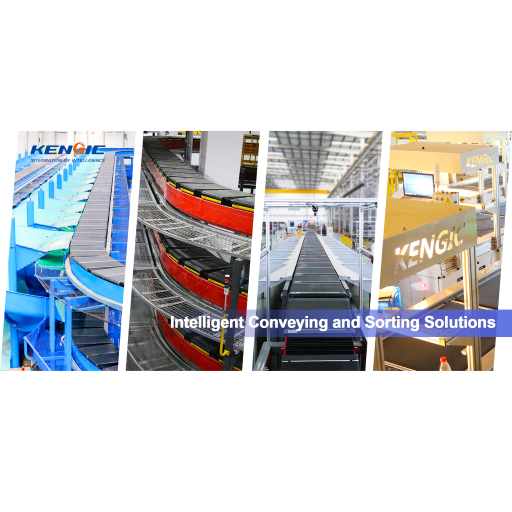 With the continuous development of the express delivery industry, the requirements and requirements for various platforms for automated logistics and transportation are also increasing. Intelligent sorting and conveying system has become a strict requirement for companies in various industries to enhance their competitiveness.
The current semi-automatic sorting efficiency (taking the cross-belt sorter as an example) is usually more than three times that of automatic sorting, and the efficiency of automatic sorting is more than six times that of manual sorting. The intelligent sorting and conveying system can completely reduce manual selection and manual operation. The accuracy is much higher than that of manual sorting, and it also greatly reduces the loss of goods. Especially when the processing capacity reaches tens of thousands of pieces per day, manual sorting takes up a lot of space, errors are high, and the efficiency decreases.
According to Logistics IQ, by 2030, the next generation global supply chain market will reach more than $100 billion. Under these circumstances, China's automated sorting industry is promoting innovation, accelerating product improvement and equipment iteration, and enhancing user experience.
According to statistics, from 2012 to 2019, the average compound annual growth rate of China's logistics equipment market is 26.8%, and the market size in 2020 reached 175 billion yuan, with a compound annual growth rate of more than 25%, of which the market size is For automatic sorting equipment about 21.35 billion yuan, the annual growth rate is about 29%.
China is turning into a strong manufacturing country. The automation of the manufacturing industry is increasing, along with the rising cost of labor and the declining demographic dividend. It is expected that the demand for domestic automated logistics equipment will continue to grow rapidly in the next few years, and the domestic automated logistics equipment market will reach CNY 368 billion by 2025.
kenjikIs a professional intelligent logistics and intelligent manufacturing solutions provider, focused on providing domestic and foreign customers with intelligent logistics, intelligent manufacturing system and products with research and development, design, manufacturing, sales and services. It has many mature and successful transportation and sorting cases around the world, which saves labor costs, saves operating space and improves operational efficiency for many customers.
Take the e-commerce distribution project in South Korea as an example. The project covers an area of ​​about 8,500 square meters where 763.2 meters of annular screening lines, 636 holders, 10 automated inductions and 138 spiral chute are provided. By applying the belt sorting system, belt conveyor system, and telescopic belt conveyor system, the project is fully automated from unloading to feeding and sorting.
In India, Kengic is also involved in the e-commerce and logistics industries. The project combines customer requirements and actual conditions to provide a complete solution. The transmission speed is 2.1m/s, the screening efficiency is up to 25000pph, and the accuracy rate is up to 99.9%.
In addition, she also has a very mature experience in the design and implementation of unmanned warehouses, such as the RRS Logistics unmanned distribution project. Covering an area of ​​18,000 square meters, the total number of goods is 14,000 square meters, and the picking and shipping area is 10,000 square meters.
Relying on a series of interconnected and independently controlled intelligent facilities and equipment such as intelligent AS/RS, robotics and AGV, under scheduling business operating systems such as WMS, WCS, TMS etc., the intelligent and efficient operation of various warehousing, transmission and distribution processes is realized to aid the transformation Intelligent unmanned and bulk logistics upgrade.
At present, Kengic's clients now cover many industries such as express transportation, logistics, e-commerce, new retail, home appliances, furniture, automobiles, telecom electronics, equipment manufacturing, national defense, military, medicine, health, materials, energy, chemical industries, etc. It says it has provided stable, flexible, and cost-effective solutions to its clients around the world, and is committed to building strong partnerships with them in a long-term collaboration.
The intelligent conveying and sorting system, which includes a conveying system and a sorting system, is an important part of material handling systems. The main equipment selected varies among the goods transported. Kengic's conveying and sorting system is capable of accommodating the conveying and sorting needs of a wide range of applications. By designing reasonable ways, Kengic can help customers improve sorting efficiency and accuracy and reduce labor costs.
Kengic says that in the future it will continue to adhere to the development concept of "gathering the elite in the industry, creating a global brand", committed to the innovation and development of intelligent logistics and intelligent manufacturing, insisting on smart technology as the engine, independent research and development and innovation as the guidance, and realizing intelligent logistics And intelligent manufacturing for customers to upgrade the system and make every effort to promote the transformation and long-term development of the digital artificial intelligence era.