LOGISTICS
Warehouse Partner Stages Opening Days Storage on Pallite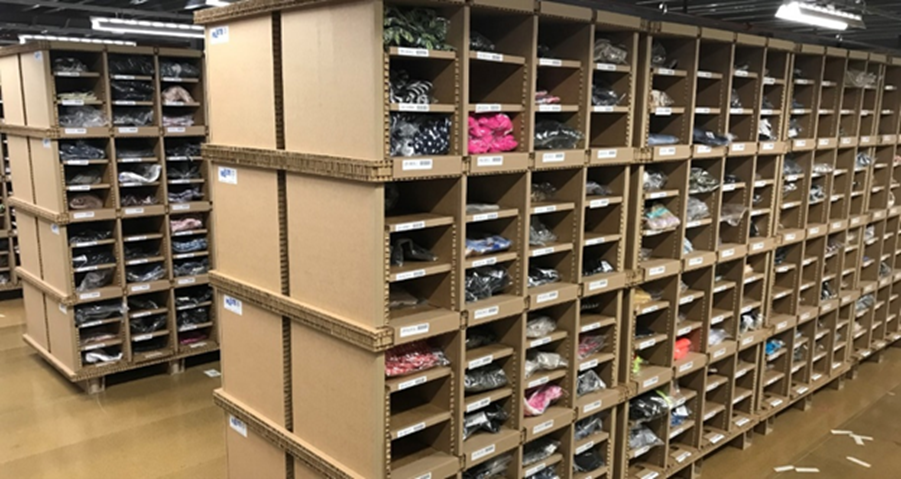 warehouse partnersLtd., the leading manufacturer of labeling and warehouse solutions for suppliers of warehousing and material handling equipment, is organizing a series of open days to showcase its versatile Pallite Pix warehousing solution.
Pallite Pix is ​​a range of flexible, lightweight and durable storage systems, specifically designed to incorporate picking sites. By utilizing the space between pallets, the system allows operators to maximize the space they have in their warehouse, helping them store more products and improving their picking efficiency.
The system includes easy-to-install interchangeable spacers that can be designed around a specific product. Pick placements are available in 12, 16 or 32 compartments, helping to reduce picking times and walking sequences, and accompanied by convenient identification labels, the system allows operators to easily locate the product.
Durable honeycomb construction walls and reinforced edges help protect the stock from damage and injury, while each Pallite Pix storage unit can hold up to 500kg of product. Despite the lightweight nature of the product, it is sturdy enough to be moved by a forklift, even when full.
To support the sustainability requirements of the modern warehouse, Pallite Pix is ​​100% recyclable and made from responsibly sourced materials.
Chris Hopkirk, Director of Sales, Warehouse Partners said: "We made Pallite Pix the subject of one of our webinars on our products earlier this year, and the feedback we received has been very positive. Many people said they would like to see a live demo of the product, so We responded to their requests by organizing these open days.
"I will be joined by David Rose of Pallite, who co-presented the seminar with me, and we will showcase the system and answer any questions people may have. Anyone with clients planning a large warehouse project or looking to improve their deliverables should not miss this opportunity to see the game-changing system This ".
Suppliers who have specified Pallite Pix for their customers have reported very positive results, with many placing repeat orders based on the product's strong performance.
Eurocell, a leading manufacturer, distributor and recycler of uPVC windows, doors, conservatories and roofline products, installed the system at its new national distribution center earlier this year. Quickline was the Warehouse Partners distributor working with Eurocell on the DC installation.
Tim Robbins, Contract Project Manager at Eurocell, said: "We were delighted that warehousing partners recommended Pallite Pix. The system has helped overhaul our picking process and endlessly improve the productivity of our new warehouses."
The first open day will take place at Warehouse Partners' national headquarters, Unit 3, Easter Court, Warrington, WA5 7ZB between 10am and 3pm on Wednesday, November 10. This will be followed on Tuesday, November 16 by the second Open Day. The event takes place at First Class Safety's corporate headquarters, Swift House, Cosford Lane, Swift Valley Industrial Estate, Rugby CV21 1QN.
"We have organized one event in the Northwest and another in a central location to give people the widest choice of venue. We hope this will help people decide which event suits them best," Hopkirk added.
Each day will be split between morning and evening demos, while there will be product samples available to take away, along with datasheets describing the Pallite Pix system in more detail.
click here To sign up for one of the open days.