CRYPTO NEWS
My Experience of Making Land Art on Next Earth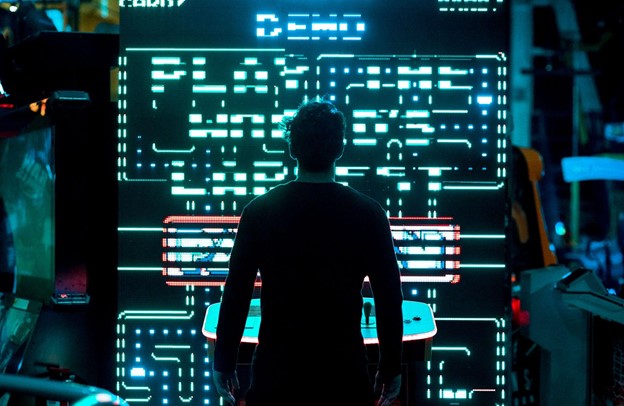 I've always searched for the "next big thing" in the art world. Something that would be different from what we've seen before, and something that would make a huge splash. With a new project called Next Earth, I think I've found it.
Next Earth is a new NFT-based metaverse project that allows users to purchase virtual Earth "tiles" on a 1:1 replica of Earth, including pixels where they can draw pixel-based land art. The possibilities are endless: you can immortalize your favorite teacher, or even create your own NFT art.
Traditional digital art mediums are being disrupted by the ability to create unique, provable pieces of art. This is a new way for artists to make their mark in the world, and it's a great way for collectors to find something truly unique.
Nostalgic creations: Pac-Man
Growing up, I loved playing Pac-Man. I remember rushing home after school to play it for hours, trying to beat all the levels. My friend always warned me that I wouldn't beat all 256 stages, but that didn't stop me from trying.
In addition to the addictive yet simple gameplay, what makes the original Pac-Man so iconic is its use of digital art techniques to create something new. Now, with the blockchain, we can finally turn one of the most famous pieces of pixel art into a digital NFT on Earth.
Why is this big? Just like you can't miss the White House or Big Ben in traditional photography, you'll know when you see the iconic Pac-Man icon. After connecting my Binance Chain wallet to Next Earth, I bought some ocean tiles as a "digital board", where I can draw the famous red ghost.
The interface is very simple: you can select a color to fill in any tile, and only clear tiles if you make a mistake. Don't forget, however, that when you hit "publish landart", you won't be able to change it, because it's an immutable layout. In a world that is constantly changing, this is a great way to keep your business.
The possibilities are endless; You can create your own art on Next Earth, or buy a virtual land for yourself or others as a gift. It's not just about art; It is also about the date being created on this digital tablet. You can literally make something new and unique in the world with NFTs.
Selling Land Art in the NFT Market
"Hungry artist" is a common metaphor in the art world, and it's something I thought of myself. With Next Earth, you can make money with your art, without having to sell it for pennies on a dollar at a gallery.
I chose to buy some ocean tiles and paint the ghost of Pac-Man as the first piece of art on Earth on Next Earth, and wanted to put it up for sale as well.
To sell this plot of land, I simply selected the "Put it up for sale" option from Land Art and entered my price. Next Earth takes care of everything else, including listing artwork on their NFT marketplace and processing all payments and deliveries.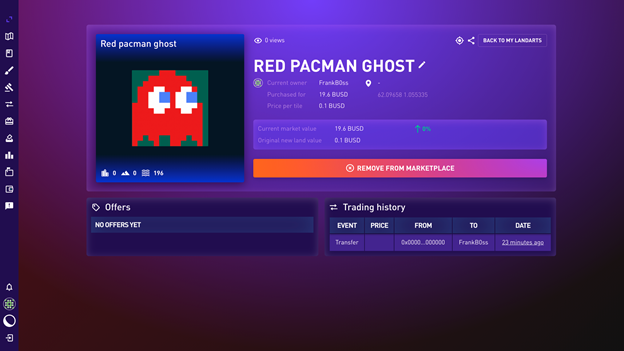 We've definitely come a long way since Pac-Man debuted in the arcades of the '80s. Today we have digital art media such as NFTs that allow us to create completely unique artwork that is impossible with traditional media.
What then?
Next Earth is a metaverse that allows users to purchase and build on a virtual land, such as Second Life or World of Warcraft. But instead of being an avatar within the game world, you own your virtual property in the Next Earth metaverse. This opens up new possibilities for artists and creators who want to make their mark in the world.
I think this would be bigger than Second Life or World of Warcraft because it combines art, blockchain and space in one project that hasn't been done before. It's something people have been waiting for – a digital board where you can create anything you want. And now we finally have it!
Photo by Barbara Zandoval on Unsplash