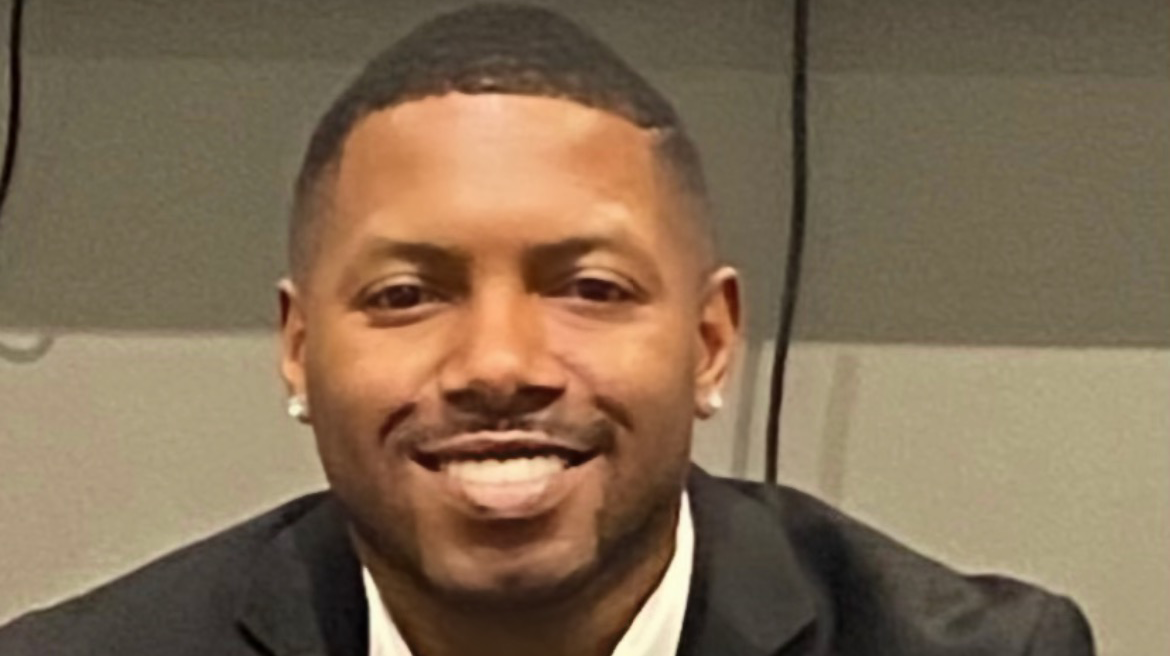 D'Andre Good is the founder and CEO of Urban Eatz, a new food delivery service and mobile app focused on minority-owned restaurants, food trucks, and home food sellers. Currently, Urban Eatz serves the Houston metro area, but D'Andre has plans to raise it to the national level.
Urban Eatz is all about upscaling: the idea is that sellers go up to food carts, food trucks go up to storefronts, and those go up to franchises. Jobs and the Capitol go directly back to the communities
The way it works is that companies first register with the service, which then connects them to a network of available drivers, who deliver orders placed through the app. You can download Urban Eatz for Android and iOS. It was launched in November 2020 and today D'Andre says there are about 1,000 active users in the Houston area.

Read the interview with D'Andre Good of Urban Eatz
D'Andre and Urban Eatz are already making news in the Houston area, but we were able to catch up with him for an extensive interview. Read on for an inside look at Urban Eatz and how D'Andre got his idea to life.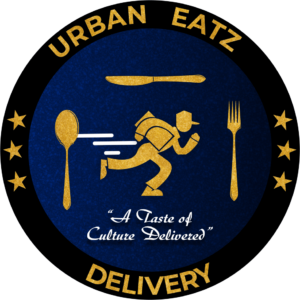 Let's start with a little information about your background. How did you acquire the skills and knowledge that play a role today?
Ironically, I have a background in construction. I was recently the supervisor in charge of building the new Texas Southern University library, but I've always been in the technology field. I've never found anything in particular that caught my full interest as far as building.
I have always had an interest in food and became known for the different places I eat that people might consider hidden gems.
So, in creating Urban Eatz Delivery, I wanted to highlight places like this with something that made a social impact, that would play a major role in their own industry and contribute to a level playing field.
You have one hand in app development and the other in kind of grassroots community building through food. How did this happen?
I always knew I was going to be a business owner, I didn't know what kind of business it was. I started looking at the trends of the current era and how we as a people used to bring everything to our doorstep and noticed that the delivery industry would continue to grow.
I wanted to be a part of that growth.
In terms of community building, I feel that as a country we would be much stronger if all communities prospered. There is a market that has been largely ignored and I would like to be at the forefront of bringing attention to it, and showing other African-American entrepreneurs that we can do business in this technology sector and make an impact.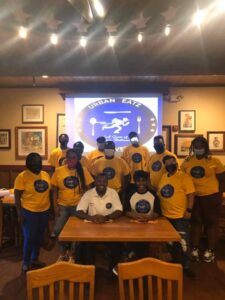 It would be great to take a look at your experiences developing Urban Eatz as an app, community, and business. What emerges in each of these areas?
When it comes to my experience with the app, there's a lot that goes into building one – especially testing, because when you're dealing with its functionality, you have to take into account how Each He will use it and the problems that may arise as a result of people trying to do certain things.
It's almost like being a mind reader, because you want to identify any potential problems and try to mitigate them.
As a community, we have been so well received and the love and support we have shown has been overwhelming. We truly offer a taste of the culture and our presence in Houston, one of the most diverse cities in the country.
As a business, this has been a continuous mill, a learning experience, and a great character builder.
I noticed that you are building your site using GoDaddy Website Builder. How did GoDaddy products play a role in launching Urban Eatz?
GoDaddy products have been an unknown hero. Everything with GoDaddy is easy to navigate, customer service is top notch, and our website has a very nice clean look that really helps attract our customers. If we need to make changes, doing so is very simple and uncomplicated – even a novice can create a high-quality website.
Imagine I just downloaded the Urban Eats app. Can you guide me through the user experience?
When you go to your App Store, be it iOS or Android, you will set up a profile. Once you're in, you'll see every business on the app within 65 miles of your location, listed from closest to farthest.
You can have anything within 65 miles of it delivered to you on our app.
You can click on the business and see its items, click on the item and add it to your cart, then place the order. Once the merchant receives the order, he will accept it and then the nearest driver for that particular merchant will be notified.
The driver accepts the order, and the customer is then notified of the driver's identity, as well as his license plate number. The customer will receive updates on when the driver will arrive at the merchant, when the order will be received, and when the order will be delivered.
We also have a feature for parents who create a profile for their kids, but don't want their kids to get their bank card information. They can add money to their account (similar to adding money to a school lunch account), and their kids can place an order without bothering their parents, as long as their wallet has money.
What about restaurants and the people who make the food? How do you work with them?
For restaurants, their admin panel is a web-based panel, similar to email. The restaurant owner can operate their entire business menu from their mobile phone, without the need for any additional POS systems. Everything is the same as above, but the merchant will receive an alert on his phone telling him about an order, he will accept it, and all information related to the order will be displayed.
They will tell the driver how long it will take to prepare. The driver comes to pick up the order, and the restaurant will be alerted as soon as the delivery is done. All orders will be delivered in insulated bags to maintain food temperature.
Also, Urban Eatz Delivery does not hold restaurant funds. There is no waiting until the end of the week to receive funds. Our system is set up to give the restaurant their money, the drivers, we get our money. All proportions are already taken.
Did you learn anything you should (or shouldn't) do based on your experience with the major delivery apps available today?
I have learned that we should not limit ourselves to a certain delivery radius, nor should we keep our dealers' money. One of our competitors was in the news because their restaurant had nearly $20,000 in sales.
We understand that for small businesses, this kind of money can affect your business dramatically.
Also, I've learned to be accessible and approachable. With us, we believe in providing the best customer service possible, and one way to do that is to always have someone on our team available at all times in a position to make decisions.
If you could go back in time – to the lowest point during this whole thing – and give yourself some advice, when was it and what was the advice?
If I could go back in time, that time would be probably a few months back honestly. I would tell myself (which I did) to keep pushing. We are now in a position where we are looking to expand our business and expand nationally, which can get costly, so we have promoted to different investors.
I realized that success wouldn't come overnight — as Nipsey Hussle said, "It's a marathon, not a sprint."
There are no shortcuts to success and the best thing about building this company is that there were no losses, only lessons, which I will appreciate so much more, once we reach our goal of becoming a household name.
What will the future look like for you and Urban Eatz?
There is no ceiling for Urban Eatz Delivery, we have the potential to truly change the delivery industry, especially as we pivot, while raising awareness and doing everything we can to help build our communities and the individuals within them, from executive careers to franchising opportunities.
What's your snapshot of parting with someone who wants to be like you when they grow up?
My clincher shot is to set your star player. If you do not believe in you and your goals, it will be difficult for others to do so. Mistakes are part of life and growth and will happen while you do business but what will determine you is how you respond.
Roses are some of the most beautiful cultivated flowers, but they all start in the dirt. It's not where you start, it's where you end up.