LOGISTICS
DeliveryApp is poised to disrupt the logistics industry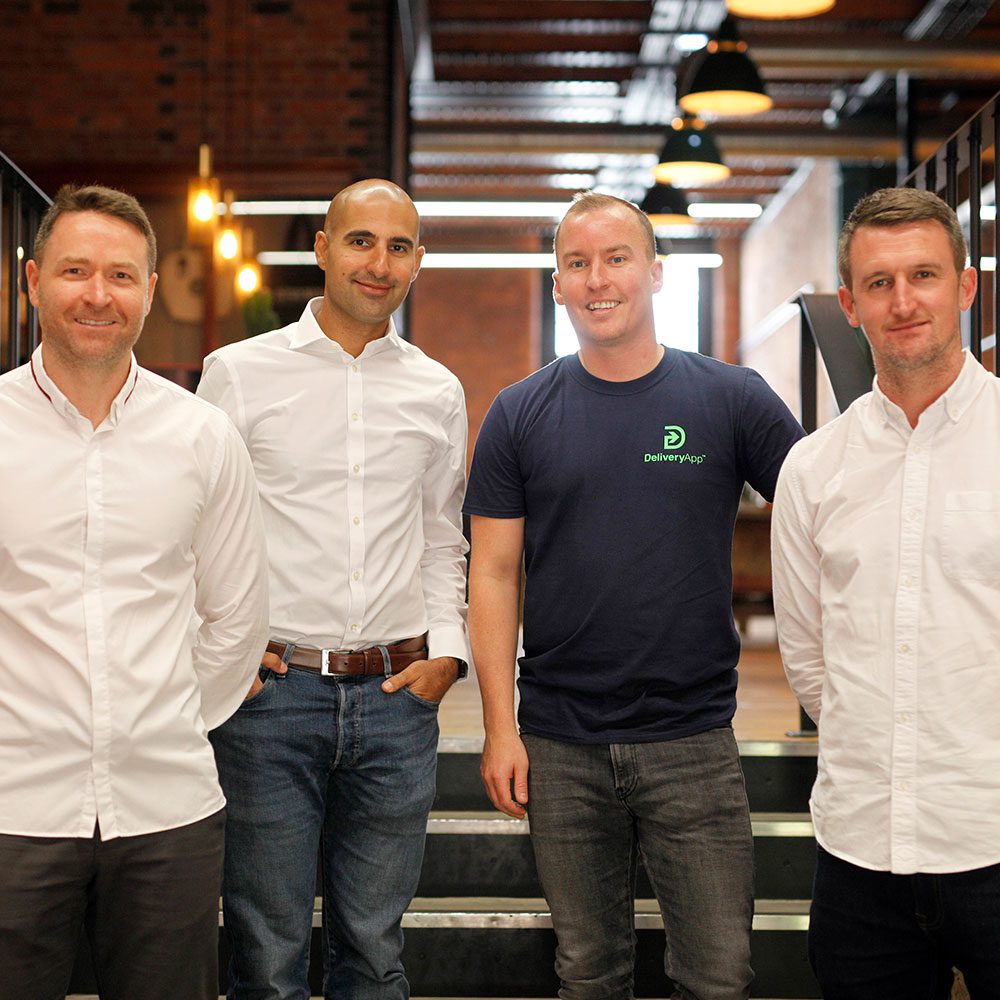 DeliveryAppThe Manchester-based technology start-up is pursuing a supercharged growth strategy in 2021 after major investments in January.
The technology-based logistics platform connects independent carriers with end users for express delivery through its apps (available on Google and Apple Stores) and website.
DeliveryApp says that the platform differs from other operators in the logistics industry due to its unique and flexible structure. It does not have slow and expensive hubs across different cities that generate service costs. Instead, it has formed a network of over 500 independent carriers across the country who will personally collect and deliver packages. Thanks in part to its growing network of drivers, its ethical approach to its drivers.
Drivers can earn a higher price per mile, control their own jobs without hard-to-reach goals and get paid thanks to the fast and complete automated payment system. It is a framework developed by Driver Focus Groups in order to create a platform that understands its audience.
As DeliveryApp co-founder and Silicon Valley mogul Ioannis Verdelis explains: "Our platform lives and breathes through our drivers, if they're not happy, we're not. So, during our development phase, we put the same amount of energy into creating an ecosystem that works well for them. , as do our end users who book deliveries. Faster payments, fair pricing, and control over their deliveries were all important goals for us to get it right from the start."
The app, which is in beta phase 3.1 and rolled out across app stores in May, is growing rapidly as its reputation and network begins to build organically.
Customer proposition is also defined, Vedelis continues: "Our customers are generally driven by two things – price and trust. They want to get the best possible price for their delivery, and they want to be confident that it will make the trip safe. Our transparent pricing through the platform means they can calculate the cost of their delivery. Very quickly, and thanks to our technology-based infrastructure, we cost about a third less than the competition.
"Our customers are also given ownership of their delivery. They can see and control the entire process from setting collection and delivery times, to tracking the package as it travels to its destination with evidence on completion."
By the end of June, DeliveryApp had signed up to more than 200 companies, which is no small feat for a platform that has only been around for two months and is still in its beta phase. It reflects the past eight months for companies that have already seen the DeliveryApp expand their operations.
Lance Jones, Founder and CEO, describes DeliveryApp's rapid growth: "The past eight months have demonstrated DeliveryApp's clear vision and the scale of opportunity the platform represents. In January we unleashed our potential, created a multi-million pound investment to develop turbocharging and take the concept to market. market.
"Since then it has been the process of putting the right infrastructure in place in order to make this happen – people like Ioannis Verdelis who has a proven track record of bringing disruptive applications to market and digital expert Justin Blackhurst who has a reputation for excellence in digital marketing, SEO and web development through his company Consulting DigitalNext makes him just the right person."
"The company now has 15 strong teams of specialists in user experience, development, sales and driver operations at our headquarters in Manchester."
To accommodate the new team and the company's rapid growth strategy, DeliveryApp has acquired an office in the Department Bonded Warehouse in Manchester City for Technology and Enterprise. Painted in a vibrant green in line with the brand's new color palette, it creates a sense of place for news beginners to collaborate and thrive as a team. Empowerment signs adorn the walls, and a ping pong table creates a space for the team to bounce ideas off one another.
Jones continues, "To me, our people are just as important as our platform. Our culture and identity are driven by our people. We are exciting, fun, and innovative. We have good values, goals, and morals, and our employees need to embody all of these things."
DeliveryApp's strong sense of purpose can be seen through the TechForFutures initiative. The company is reinvesting a percentage of its profits and company resources to help inspire 4.1 million children living in poverty to learn digital and technology skills through course funding and community work.
Justin Blackhurst, Co-Founder, said: "DeliveryApp is a very exciting business to be a part of. We have built the foundations for success and now it's all about taking the business to the next level, while the platform may be in its infancy, the amount of opportunities is huge.
"The logistics industry in general has been slow and a bit reluctant to embrace new technologies. DeliveryApp brings these intuitive new consumer technologies and takes advantage of people's affordable demand. Whether you are an individual selling something in the Facebook Marketplace and want to bid for a bed or sofa on one side of the city ​​to the other side, or you're a business that uses 50 shipping companies a week, DeliveryApp provides you with an easy, cost-effective solution."