LOGISTICS
Combilift wins the Family Business Award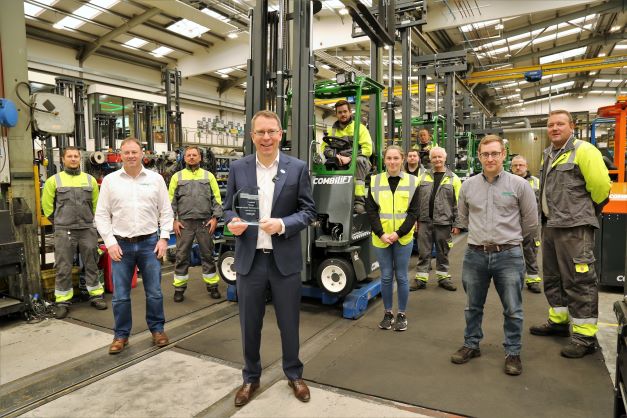 completelift She was named Energia Family Business 2021 Overall Winner.
Energia, Ireland's largest 100% green energy supplier, recently hosted its nearly biannual awards gala, where 19 awards were presented to Irish family businesses. The awards celebrate generations of families working together, and this year's ceremony focused on honoring companies that have demonstrated outstanding leadership and resilience throughout the Covid-19 pandemic while continuing to thrive and grow.
Nearly 200 family businesses were submitted for consideration by the jury. The criteria for success was a company that built on its family values ​​to build a successful business, serving as a great ambassador for the sector and making a significant contribution to society and the broader economy.
The Combilift has been nominated for two categories, the Innovative Family Business Award and the Manufacturing and Engineering Family Business Award of the Year. As the company took gold in both, it was therefore eligible for the first prize, Energia Family Business of 2021.
Martin McVicar, CEO and Co-Founder of Combilift, commented: "Combilift is pleased to receive both the Category Awards and of course the overall Family Business award. We would like to thank our award sponsors, also Energia and NSIA, and the jury for recognizing our company and its achievements through these prestigious awards. It means a lot to our team here at Combilift and their families, we are all very proud, and we will celebrate accordingly! "