LOGISTICS
Big Box provides expansion space for IPL Hull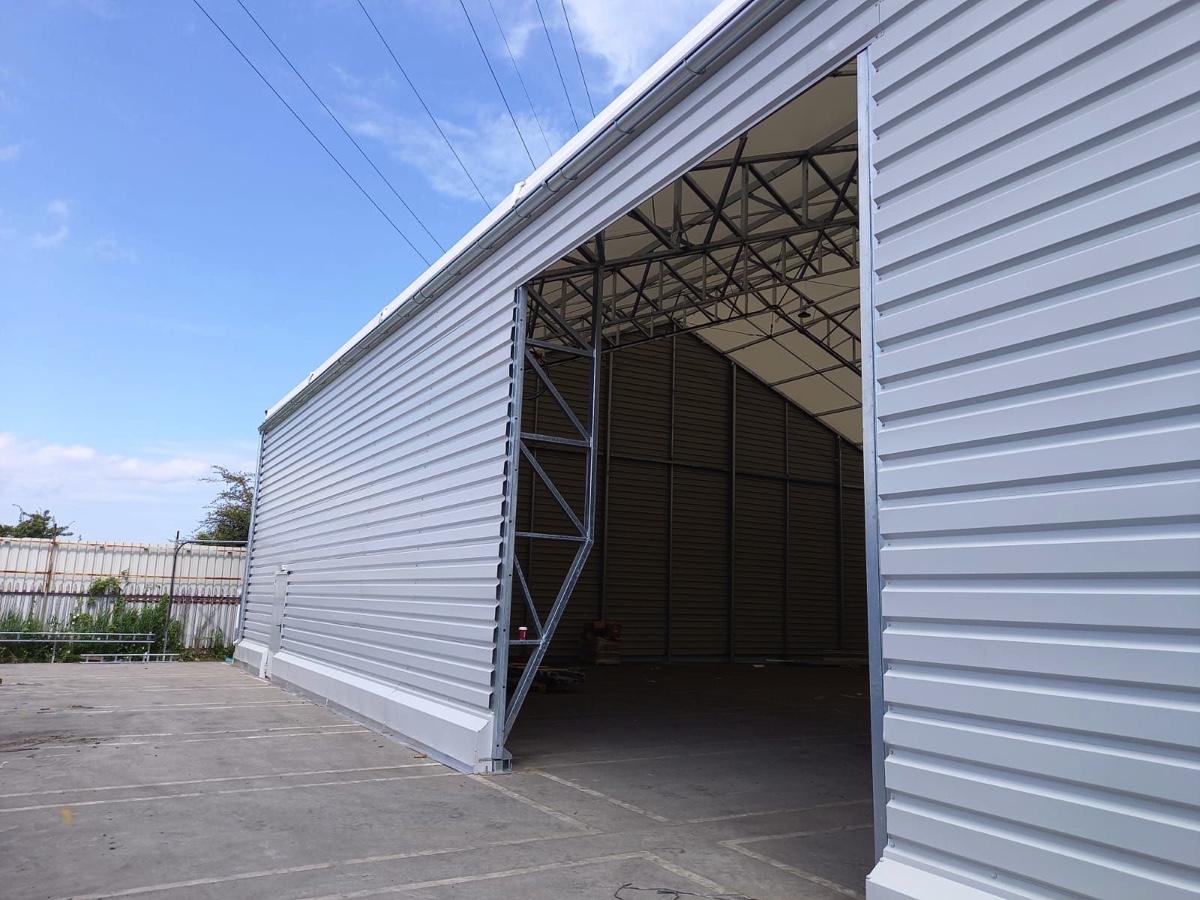 IPL Hull (formerly Straight Manufacturing), a reputable plastics manufacturer, is currently undergoing an ongoing development and investment program, and big box buildings (part of The Big Box Group) was part of that.
The significant growth of the IPL business has put more pressure on storage space and the outdoor patio has been fully utilized. Covered outdoor storage was desirable from a quality and audit perspective and required an L-shaped layout. Big Box was able to provide two steel-frame buildings joined with a valley gutter.
The solution was cost-effective and efficient to build. It has a single-skin PVC roof which makes it economical and steel walls are covered by a single layer, which also provides safety. The steel valley gutter flows down the middle and rainwater gutters/pipes run down the sides.
Steel-framed buildings are much stronger than aluminum, so they have a longer life. On large sites and/or locations prone to wind, steel structure buildings are often a great choice. The steel frame design of the Big Box Buildings can be installed over an existing concrete pad (or sometimes a flat runway) without the need for expensive floor work.
Big Box Group has a long relationship with IPL Hull as a commodity supplier for racking and safety. In keeping with Big Box's "turnkey" solution approach, in addition to the building project, it also did ground work for an adjacent but unrelated area and supplied a small factory room.