It would not be an exaggeration to say that the consequences of the COVID-19 pandemic have been devastating. From health concerns to the economic downturn, we've experienced it all. Fortunately, as vaccines continue to spread and the world begins to get back to normal again, a slew of business ideas for post-pandemic opportunities loom.
Much has changed since the outbreak of the pandemic.
First, we've seen digital interaction companies like Zoom, Microsoft, and Slack take off as we've found ways to stay connected through our screens. Next, we've seen companies that rely on physical interaction and travel take a massive financial hit.
As we look to the future, we must take advantage of all the changes over the past two years to build a sustainable business for the long term.
Related Topics: 3 Low-Cost Marketing Trends for the New Normal
5 business ideas for post-pandemic needs
This post will cover the five perfect business ideas for the new post-pandemic world. These ideas will range from concepts you can run from your iPhone to personal experiences including:
Start a dropshipping business.
Providing virtual assistant services.
Become an Airbnb host.
Influencer management.
Open a food truck.
By the end of this post, you will be aware of these 5 ideas that you can follow and utilize to build a profitable business.
1. Start a dropshipping business
More and more people are turning to digital commerce to buy the things they need. People no longer want to go to their local store, wait in line and go home. Instead, with the click of a button, they expect to get the products they want at the right time.
A great way to take advantage of this new shopping trend is through dropshipping. Dropshipping is a timeless business model that can operate under any economic situation.
The great thing about this business model is that it is a very low cost business to start. Dropshipping occurs when the retailer (you) does not keep any inventory on hand. Instead, it acts as an intermediary, transmitting the customer's order to the manufacturer.
By not holding any inventory, there are virtually no start-up costs.
You may have to pay a monthly subscription for many e-commerce platforms. However, your hosting costs shouldn't exceed $30 a month when you're just starting out. You will likely have to pay for additional tools like a landing page builder or email service provider, but these services should only cost about $10-20 per month.
Interestingly, it is possible to start a dropshipping business for free. Many successful dropshippers use platforms like eBay and Etsy to list their products. The benefit of using a platform like eBay, outside of the zero-dollar startup cost, is that they already have users on their platform looking to buy items. Whereas if you create a completely new store, you will start with zero traffic. You will have to run online ads on your website or create content via social media or a blog to attract visitors.
Although the traditional online store strategy is more expensive and takes longer to generate sales, you will benefit from designing your own website and creating your own custom pages. You will also have the ability to collect your email list of buyers and market it to them in the future.
2. Provide virtual assistant services
If there's one thing the pandemic has taught us, it's that we can keep working even if we don't share the same office space.
With the spread of technology that allows us to have virtual communications, it has not been easy for companies to outsource tasks.
As a virtual assistant, the services you can offer are limitless. I recommend teaching yourself a high-income skill. When most people think of high-income skills, they think of jobs like lawyer or doctor—skills that require years and years of education before making a living in the field.
However, there are many skills that you can learn online without the need for a formal education. For example, skills like copywriting, SEO, coding, web design, or social media marketing can be learned through YouTube or how-to articles.
Once you have a solid foundation for the skill you just learned, you can sign up for a freelance platform like Upwork or Fiverr and create a seller profile to start getting projects.
Also, don't be afraid to take advantage of social media platforms, such as LinkedIn or Twitter, to message business owners about your services.
3. Become an Airbnb host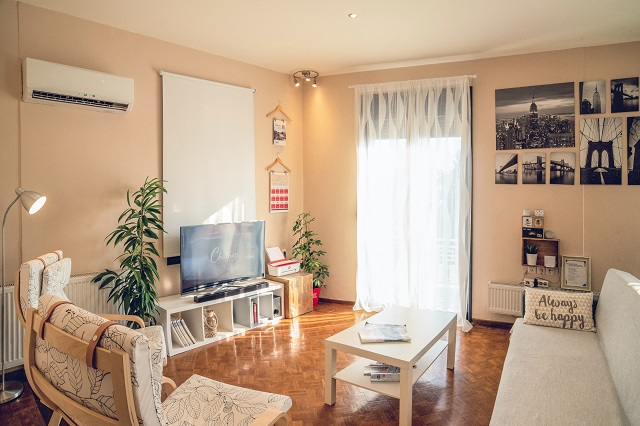 As the pandemic nears its end, people are starting to "revenge travel" to make up for all the time they've spent at home since the onset of COVID-19.
If you have a spare bedroom in your home, you may want to monetize that space by becoming an Airbnb host.
The process of becoming a host is easy and can be done within 2 minutes.
Like eBay dropshipping, becoming an Airbnb host is great because it's absolutely free to list your home on Airbnb. In addition, the platform already has more than 150 million users who book vacations or experiences.
If you have the extra space and becoming an Airbnb host becomes realistic for you, you can check out their free rental property calculator on their website to see how much money you can make based on your location and property size.
4. Influencer Management
Influencer marketing has grown from a market size of just $1.7 billion in 2016 to a projected $13.8 billion by the end of 2021. With platforms like YouTube, Instagram, and TikTok growing in popularity, it's no surprise that brands are looking for ways to get their products into the hands of influencers who They have engaged followers.
However, many influencers still do not know the monetization potential behind their accounts. Most people with a large following gathered their followers because they like what they do, not because they want to sell something to the public.
A great strategy is to choose a platform and connect with influencers in a particular niche.
The more specific you become, as with makeup influencers on TikTok, the easier it will be to represent them as a manager.
Reach out to these influencers and ask them how much they will charge to promote a product in their video. Many influencers will not know the value of their audience and will give a figure below market value.
Once you understand how much they will charge for promotion, send a message to companies in the field and ask if they are interested in promoting their product with this influencer. When they ask for pricing, give a number 10 times higher than what the influencer told you.
Make sure to be upfront with the influencer you will create from these placements. However, they are usually fine as long as they get the amount they ask for.
5. Open a food truck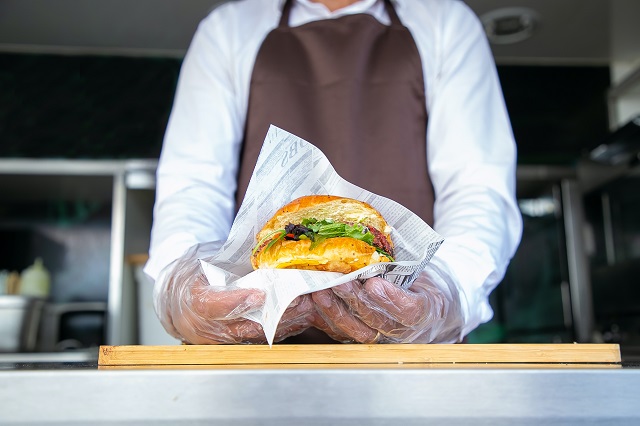 Although a food cart does not seem like an exciting idea, it is one of the most practical ways to get into the food business without the risk of starting a brick and mortar restaurant.
The food truck industry has grown in consumer demand as the need for high quality and affordable food has increased over the years.
With a food truck, you can meet your customers wherever they are instead of having them come to you.
Additionally, by not getting caught up in a physical location, you can try to position your food truck in different areas at different times of the day to see which strategy generates the most sales for your business.
Editor's note: If you need POS payment options for your food truck, check out the GoDaddy Payments supported offerings. With low transaction fees, you will keep more of your hard-earned money.
What post-pandemic business idea do you need and that appeal to you?
There is no denying that the COVID-19 pandemic is riddled with unprecedented problems. However, now that we can see an end to that, it's time for business owners to start looking to the future. There is no shortage of business ideas for post-pandemic needs that are worth pursuing in this new environment.
With this new economic landscape, you can do anything from creating personalized experiences to taking advantage of digital commerce. As long as you are patient and consistent, the sky has no limits.