ERP
The Smart Factory Part Two: Evolution towards a Smart Factory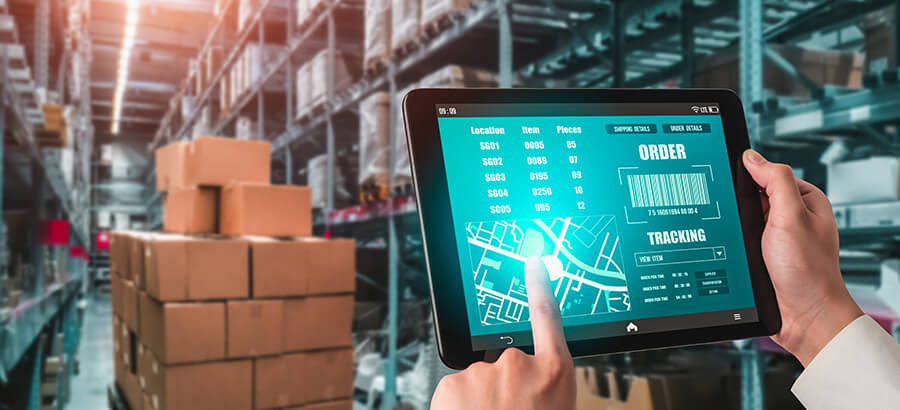 Several years ago, only the bravest and most ambitious companies embarked on the journey of digital transformation, and today the industrial landscape has changed. The digitization of the manufacturing and distribution processes in the supply chain is now essential, especially after the pandemic that has caused disruptions and exposed multiple gaps and vulnerabilities in the global supply chain.
To compete in this ever-changing market, manufacturers and distributors need more digital services such as production, tracking, and real-time analysis. This means making factories smarter for the future. In the Fictiv 2021 State of Manufacturing report, 95% of industry leaders acknowledge that digital transformation is essential to the development and success of their companies. However, many manufacturers and distributors do not know where to start and how to structure their approach to embark on their digital transformation journey.
Here is a look at the smart plant and the steps to start the path to one that takes advantage of the advantages that technology can offer.
What is a smart factory?
A smart factory is an interconnected network of machines, communication mechanisms, and computing platforms that use advanced technologies such as artificial intelligence (AI) and machine learning to analyze data and drive automated processes and learning as is. A smart factory can help manufacturers and distributors improve performance and efficiency in a dynamic digital world. With the rise of digital initiatives such as machine learning, connected services, Internet of things, artificial intelligence, big data, robotics, cloud connectivity, mobility, and socialization within your organization, there are endless possibilities to expand, modify, and adapt as needed.
How to create a smart factory
It is important to set goals first. Where does your factory need to make improvements? Where do you want to start? What are your current operational pain points? What will the future look like? Some of these questions will help you identify the areas or technology you may need to start with to increase the value of your unique organization.
For manufacturers and distributors, there are three main transitional steps towards the smart factory:
1. The first step is digitization. Digitization means converting something into a digital format, and it usually refers to the encoding of data and documents. Only the necessary information to be used needs to be digitized.
2. The next thing that manufacturers and distributors will need to do is digitization. Digitization means using digital technologies to change business processes to provide opportunities for new value production or cost efficiency. At this point we begin to see digital transformation to improve plant operations and efficiency. This could include:
Machine, plant, and system connection: For example, manual packing, labeling and stacking is now done by a packing robot that receives instructions through the software on how to pack, stack, and label.
Internet of Things and Automatic Data Collection: A traditional factory can move away from recording production time in isolated applications or paper which gives inaccurate analysis. The use of a central system where speed and quantities are automatically recorded to be displayed on one central platform. The factory floor can become a circuit of machines producing products, checking quality, ordering new parts, booking maintenance services, and scheduling distribution.
Artificial Intelligence (AI) Capabilities: Manufacturers and distributors can fully automate production optimization through AI. They can go from planning on whiteboards and making this onto a fully automated system to increase accuracy and reduce missed deadlines.
3. The next and final stage is where we see a fully integrated supply chain. This includes connected monitors and sensors – meaning that they communicate with each other and your central data system is used to collect data about many aspects of your operations.
The essence of a smart factory is the consistent use of data. Through sensor and network technology, data is continuously collected, increasing transparency and productivity, making knowledge available, and enabling manufacturers and distributors to analyze and predict. An Enterprise Resource Planning (ERP) system will allow this data-driven decision making with a real-time view of the supply chain. At the most basic level, the launch of the Shop Floor Data Collection implementation is seen as one of the cornerstones of the Industry 4.0 initiative. It includes real-time job tracking on schedule and identification of any delays, typical versus normal defect levels, machine performance versus tolerance levels to name a few.
Smart Factory Benefits
A smart factory can bring many benefits to manufacturers and distributors, including:
See real-time and on-demand performance: Intelligent factories enable real-time monitoring and adjustments at the best levels, ensuring that quality is more consistent thanks to equipment that is now running at peak performance more often. There is also improved job tracking and delays resulting in better customer service.
Production improvement: Operations and operations in general are improved due to flexible, adaptive and proactive production.
Customization increase: By investing in digital transformation, manufacturers and distributors will offer customized options to customers while remaining competitive and driving continuous mass production.
Lower costs: Data analytics can help your organization identify cost-cutting opportunities, such as managing supply and demand inventory, and can also allow you to make quick adjustments to products and services without blocking production.
Challenges in the digital transformation journey
It is important for manufacturers and distributors to note that for digital transformation to occur, it requires financial investment, changes within the IT infrastructure, changes in business processes, and training of new skills within the workforce that organizations need to plan for and consider before embarking on it. This trip. Industries should not be distracted by "bright new technology" but focus on getting the basics right and identifying and unlocking value in the data they already have.
How to prepare for a successful digital transformation
Besides investing in the right foundation technology, the key to successfully developing into a smart factory lies in the overall business strategy. By understanding the business vision and developing a roadmap for digital transformation, a manufacturer or distributor can find cost-effective value in their operations and generate new revenue streams from their customers. For many organizations, adopting these technologies involves breaking traditional boundaries between different functions, employing new skills and transforming activities into flexible and continuous processes. There is no need to digitize every single business process, the key is to find and start with the critical areas, even if you have to approach them in a piecemeal approach and start on a small scale. The cumulative effect of small changes leads to significant results over time. Offer digital transformation one building block at a time, and if done right, the evolution towards a smart factory can position the organization for long-term success.