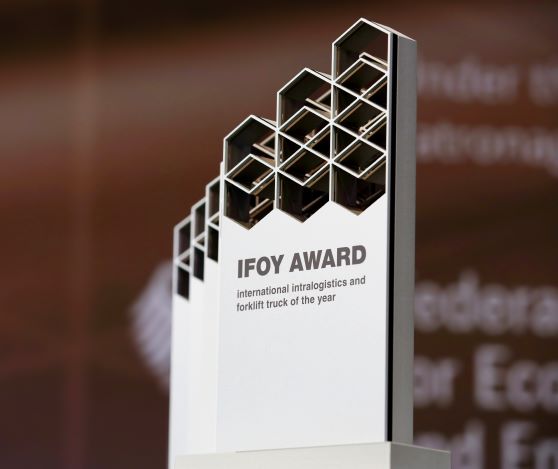 Application period for IFOY Award 2022 It enters the finishing stage. Product and solution suppliers can only apply this week. The application portal on www.ifoy.org is open until October 30, 2021. In addition to forklifts, warehouse technology, special vehicles, automated guided vehicles (AGVs), shuttles, robots, cargo bikes, drones, cranes, software and applications such as in addition to successful implementation, integrated warehouse solutions are also eligible for application.
Furthermore, outstanding technical details or components, such as ergonomic innovations, safety solutions or automation components, are also awarded. In the Start of the Year category, newly established companies with innovative prototypes or functional developments can apply for the IFOY Award.
Due to its expertise, the IFOY Award is the most important innovation award in the field of inland logistics. Elections by a select international jury of internationally renowned business journalists and leading logistics media – including Logistics Business as the UK's sole media representative – are preceded by extensive scrutiny with nomination and testing cycles. Finalist candidate equipment and solutions are subjected to individually tailored drive tests or functional tests, including a test protocol comprising about 80 standards and an IFOY scientific innovation check, on the occasion of the IFOY Test Days from 18 to 23 March 2022 at the Messe Dortmund Exhibition Centre.
In addition, jurors and their teams of advisors will travel from the business world to screen the finalists themselves before casting their votes. As part of IFOY TEST DAYS, TEST CAMP Intralogistics will be held again in 2022, allowing B2B trade visitors interested in innovation. The number of participants is limited.
Applications can only be submitted online Here.