CRYPTO NEWS
Backed by the giants, Swash wants you to take back the web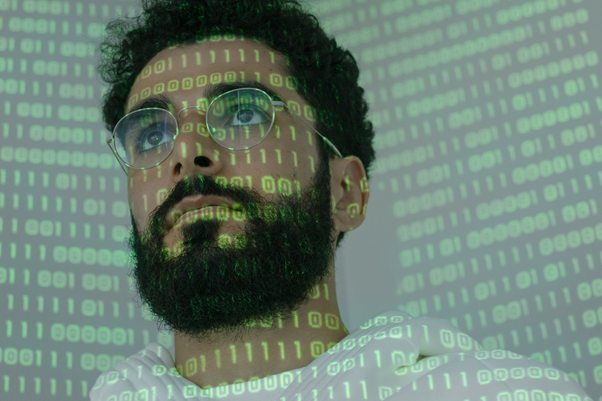 The value and impact of the data are obvious. People realize how expensive data is and the value it brings to the world's most valuable companies. Growing regulations are beginning to push for a more ethical and transparent system due to growing privacy concerns and high-profile data scandals, but alternatives are needed for a data-driven future. Swash pioneered a new way of doing data by providing control and monetization of data to the masses through what can be understood as global data income.
With Web 3.0 gaining prominence, data has become the new currency where anyone who controls useful data can make a fortune by using it well or even using it badly. With the world becoming increasingly digital, people are now genuinely concerned about the protection of their data. In the current scenario, if one can exercise control over their personal information and data generated from their daily activities, not only will they decide who has access to them, but they will also get financial benefits from them.
The importance of user-generated data in the world is not lost on, as many controversies in recent days have made people realize how far many online companies are going to fill their balance sheets. When one talks about such scandals involving the gross misuse of user data by violating users' trust, the Cambridge Analytica-Facebook fiasco comes to mind. But then again, what is the alternative to social platforms and online services like Facebook, Google and other big tech companies that collect user data by luring users under the pretext of free-to-use services. After all, there is no such thing as a free lunch. And in this case, users pay for these services by giving away valuable personal information including their most private moments for free to online platforms.
Data monetization for the masses
Swash is an ecosystem of tools and services that enable people to unlock the value of data by collecting, sharing securely, and earning while remaining private. The basic idea behind Swash is "data unions" – organizational structures that improve the individual agency as a collective force by rewarding union members for the value of their data. Inspired by their vision to make data monetization easy, the Swash team created the first true data consortium in 2019 as an experiment. It has since grown into one of the largest dApps with over 60,000 installs, making it the largest data consortium in existence.
It was recently announced that Swash has raised $7 million in a funding round, led by popular crypto exchange KuCoin, early-stage accelerator Outlier Ventures and decentralized real-time data platform Streamr. The Outlier Ventures wallet features big names, such as Brave, Chainlink, Ocean Protocol, Fetch.ai, and Swash who partnered with them in the summer of 2020. Streamr technology enables data consortiums to be created, Swash uses the network as an integration layer, and the Streamr market will be where data is sold. Swash flow. Streamr's founder, Henri Pihkala, is also a member of Swash's advisory board.
Swash has also partnered with Ocean Protocol as a data release partner for the first day of the Ocean Market, which enables users to add liquidity to pools and buy, sell or publish data. Ocean's Swash has received grant funding as well as marketing support and product development, and Bruce Pon, founder of Ocean Protocol, is now a consultant to the team. For more information, the Swash team recently posted on a blog an impressive list of all-star backers.
Swash Ecosystem and Original Token – SWASH
As Swash grows, technology-driven solutions will lead to a broad community of collaborators and new innovations. First wave solutions can provide an indication of what is possible. This includes Data Union – organizing people as a collective force so that people can earn money for activities they already do online – such as surfing the web. sIntelligence – A unique business intelligence platform that uses aggregated Swash data to show businesses their key metrics via a web-based platform. Applications – make it possible to communicate directly with users to get to know them better and provide another flow of value, such as displaying advertisements, answering questions or surveys. sCompute – This allows data scientists to perform calculations on data without having to purchase it while the data itself remains private and is not sold or transferred.
To take advantage of Swash today, all one has to do is install a plugin and continue browsing, just as they would otherwise. The plugin will take care of all the heavy lifting by aggregating all non-sensitive and valuable user data based on behavior and usage patterns. The group is then presented to the user for review and approval before it is packaged and monetized along with other user-generated data sets authorized by its owners who are part of the larger Swash group, referred to as the "Data Union". In exchange for their contributions, users who share their data will earn Swash tokens, which can be stored, spent, or exchanged for other digital assets.
The Swash browser plugin is available for almost all popular browser apps including Google Chrome, Mozilla Firefox, Microsoft Edge, Brave, Opera, etc., and soon it will be available on Android and iOS devices. The Swash ecosystem is powered by SWASH, a multi-chain token that runs seamlessly on the Ethereum protocol, xDAI, and Binance Smart Chain. Tokens are an important part of platform incentives, data transactions, DAO governance, and staking systems. Swash is a subscription solution that requires explicit user consents for various actions. To ensure transparency and security, the platform has undergone a full data protection impact assessment and is registered with the UK Information Commissioner's Office.
The Swash value chain will be powered by its native token (SWASH). SWASH will have a variety of use cases within the ecosystem and will be used as a utility and governance token integrating Ethereum, xDai and Binance Smart Chain. It will also be integrated with Swash partners and their native currencies, allowing for mutual value enrichment, increased adoption and a seamless user experience. With increased demand for SWASH combined with network adoption, the value generated can be used to balance the token supply, most likely by periodically "burning" the token. Once the Swash expansion is activated, use cases for the Swash token will include the incentive system, data transactions, DAO governance, and liquidity storage.
Swash is reimagining data ownership by enabling all actors in the data economy to gain, access, and build data and collaborate in a liquid digital ecosystem of data through an ecosystem of tools and services designed to unlock the underlying value of data by collecting, sharing securely, and monetizing its value. People share their data to earn it while maintaining their privacy, companies can access high-quality data without party in a sustainable and compliant manner, and developers easily set up and build systems within a collaborative development framework.
Swash believes that people should value the data they create. They are building a new information economy that works for all without compromising transparency, privacy, or individual agency.
The Swash Public Sale Whitelist is open until October 25, 2021, or until 20,000 places are filled. The IDO Show will be held on October 29, 2021 at the Gnosis Auction.