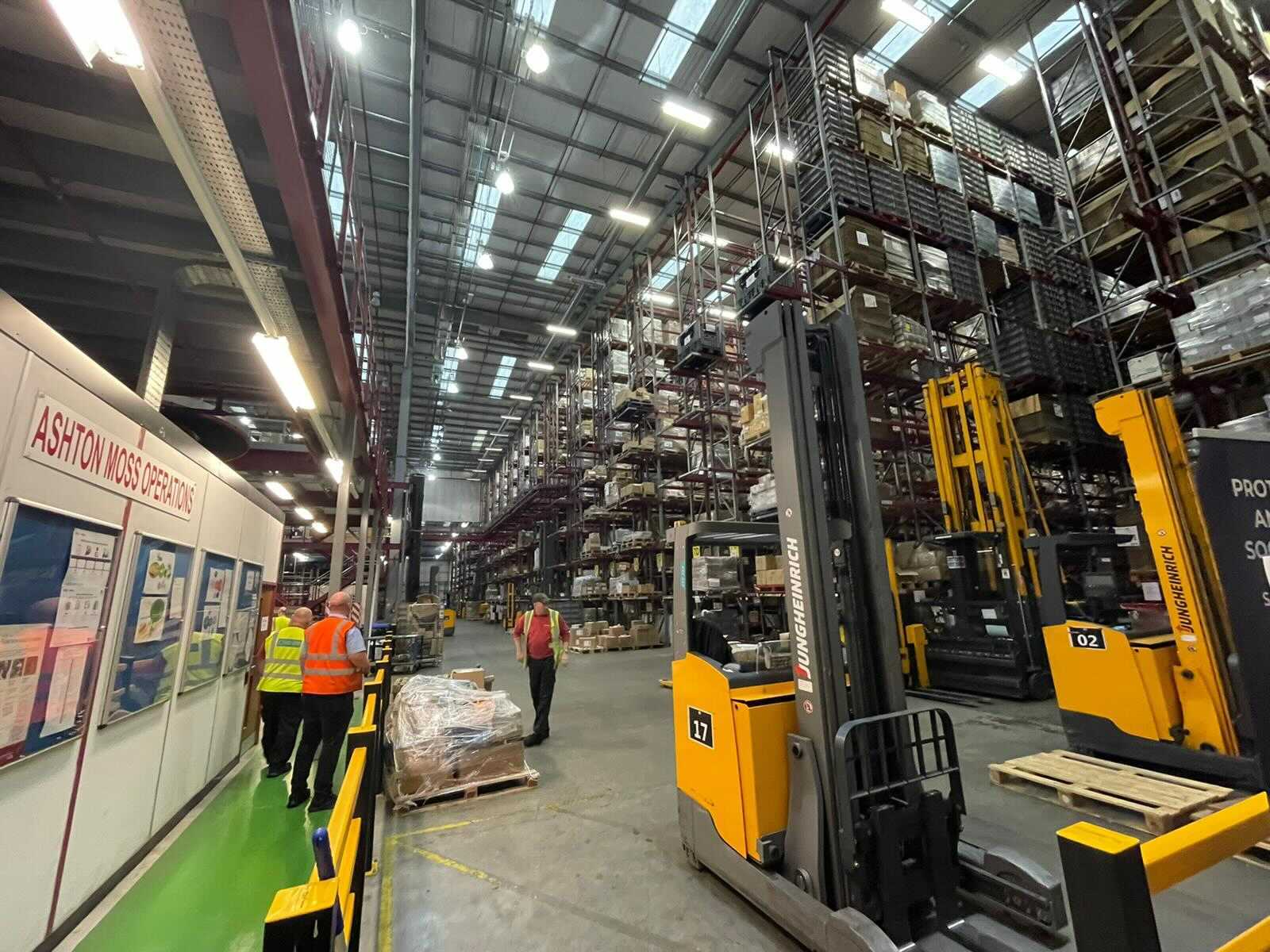 Provider of national business services and supplies, OT . group – which includes OfficeTeam, Office Depot UK & Ireland, Zen Office and Spicers Ireland – has moved to its new headquarters in Ashton-under Lane.
The move comes as a result of OT Group completing parts of the Office Depot UK & Ireland contract arm earlier this year, which is already on site. More significant investment is aimed at the 275,000-square-foot site, with plans to bring in up to 200 new jobs in the local area.
This move will enable the company to provide a high-quality service to its customers – with the facility being able to accommodate more than 22,000 products, and using advanced picking techniques, it achieves an order accuracy rate of 99.8%.
The facility, previously located in the central distribution hub in Birmingham, will provide greater stability to OT Group customers through enhanced distribution capabilities, at a time when supply chain disruption is at an all-time high.
Andrew Jones, CEO of OT Group commented: "We are delighted to be based in Ashton-under Lane – the region has so much to offer, and the location is even better suited to our long-term strategy thanks to its industry-leading technology and experienced team.
It also highlights the group's rapid growth – and evidence of where we are innovating within our industry and market leadership, while continuing to provide the reliability our customers need.
"With the 'local first' recruitment policy in place, we are pleased to look to the talent pool in Ashton under Lane and the broader Manchester region to fill any newly created positions."
The Ashton-under-Lyne facility houses advanced warehousing and distribution center technologies, which means OT Group will be able to provide a more efficient, competitive and responsive service to its customers as it continues with its rapid growth plans.
The launch of the new main site coincides with the portions acquired from the full merger of Office Depot UK & Ireland Business into the OT Group, which began trading under the new group's umbrella on 27 September 2021.