CRYPTO NEWS
Enabling blockchain development, ViaBTC Capital's new crypto mission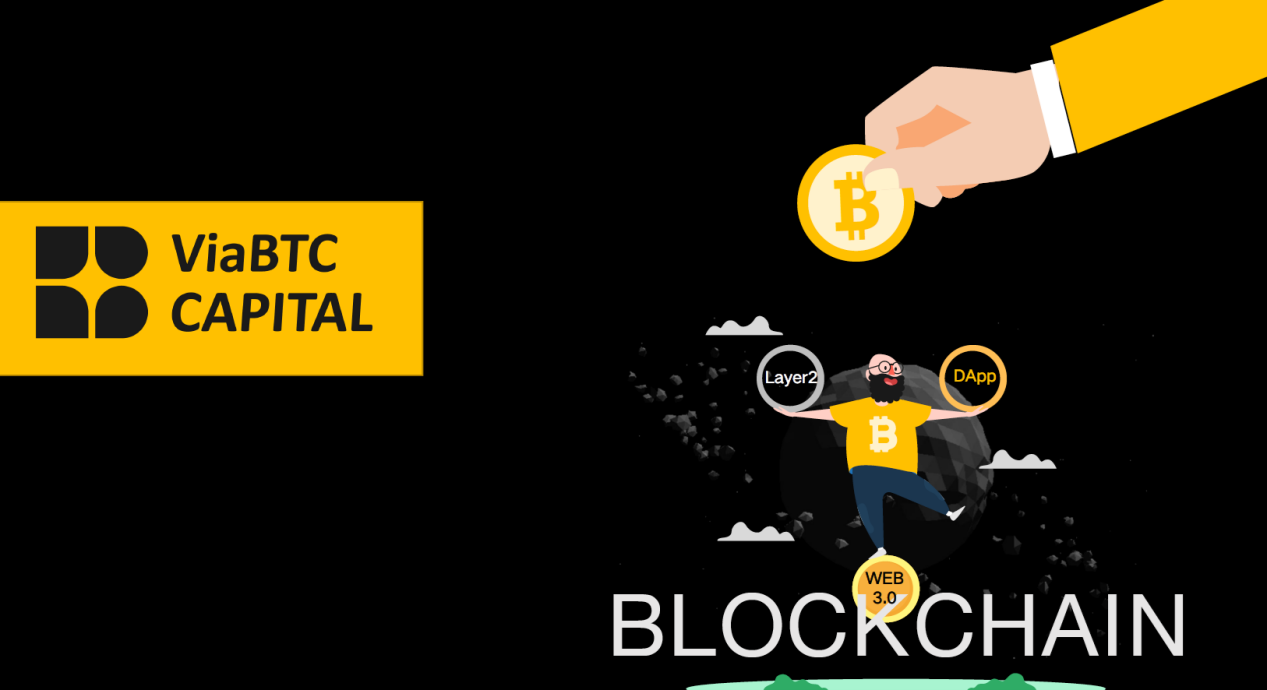 Recently, with the cryptocurrency market gradually recovering, the expected last halving of the bull market has arrived. With an impressive array of new projects, the sector's rapid growth has attracted a lot of attention. Many investors see great opportunities from the promising investment potential of the blockchain industry, with potential investment channels in DeFi, NFT, Metaverse, GameFi, etc. Opportunity and profit from franchises.
Although there are a lot of cryptocurrency projects out there, many of them are short-lived as a large number of projects will be eliminated from the game after one bull and bear round. The rapid growth of the blockchain space will not be stopped by duplicate projects. Members of the crypto community have also noted that it is particularly important to provide early-stage support for premium projects. It is against this background that ViaBTC Capital is officially established.
Online Brand Conferences to Reshape the Investment Image
As an incubator committed to investing in blockchain, ViaBTC Capital, a new subsidiary of the ViaBTC Group, is focused on incubating and investing in blockchain projects in areas such as DeFi, NFT, Web3.0, Layer2 and DAO. ViaBTC Group, founded in 2015, dedicated itself to the mining pool sector in the group's early days. In recent years, the group has built expertise in the mining pool sector and made investments in the crypto market, giving shape to a mining pool-focused blockchain ecosystem that covers derivatives such as project investment, crypto wallet, public chain, etc.
The creation of ViaBTC Capital has significant implications for the crypto sector. This institutional investor has announced that he will be hosting the Brand Conference on October 23rd through Twitter @ViaBTC Capital. Aside from the limited edition NFTs for the brand, the event also invited guests from the big names, including IOSG's Ray, Shima's Yid, Blofin's Matt, WOO's Ran and ArkStream's Warren Fang. It is noteworthy that ViaBTC founder Haipo Yang will also participate in the event. Together, business leaders will participate in roundtable discussions and explore the development prospects and future opportunities of the blockchain industry.
The event participants will also focus on how the launch of ViaBTC Capital has contributed to building the ViaBTC brand. Obviously, this new subsidiary also represents a great opportunity for ViaBTC to pursue its overall blockchain strategy.
Resources Offers ViaBTC Capital
In terms of investing in the early stages of projects, backing up resources and financing is critical. Other than investment institutions that only provide funds, ViaBTC Capital also provides crypto projects with a wide range of resources.
1, market promotion
In terms of market promotion, ViaBTC Capital promises to offer promotions on many international media networks and supports 16 languages, covering most countries of the world. Relying on support from over 1,000 product ambassadors, 2,000 communities and 200 KOLs worldwide, ViaBTC Capital is able to offer local promotions on a global scale.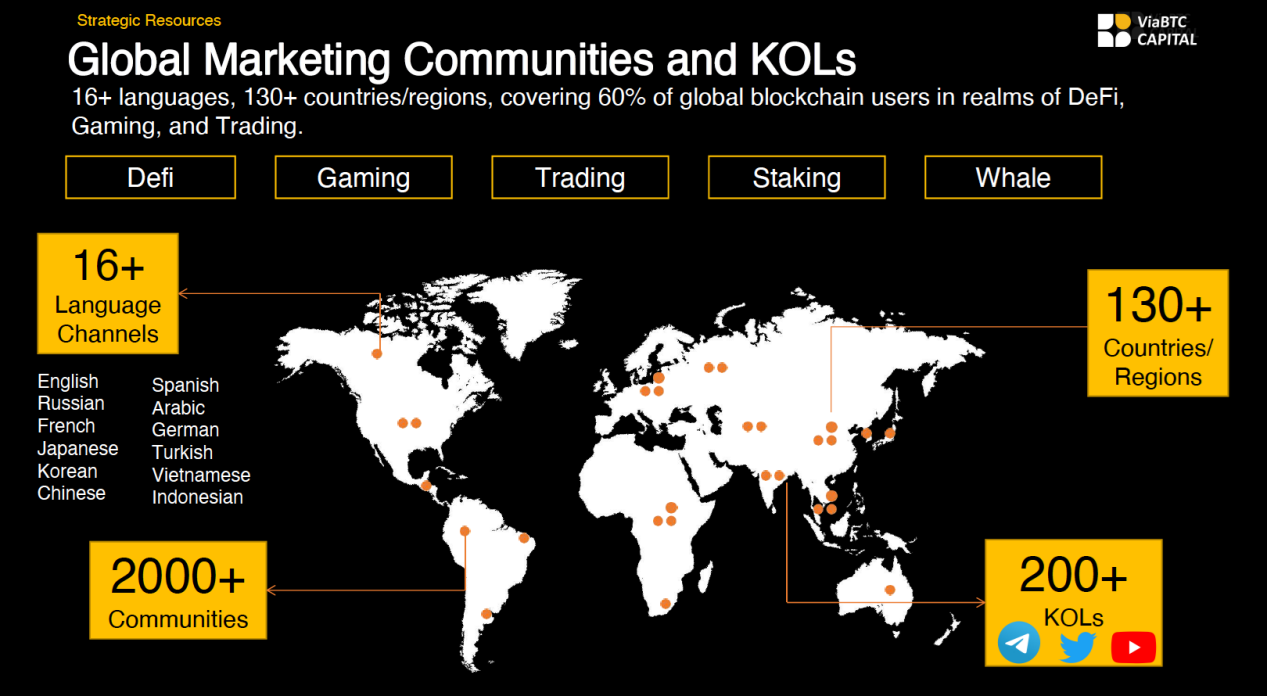 2, Technology manual
With a team of seasoned developers experienced in mining pool, wallet and public chain development, ViaBTC Capital provides projects with technical support in terms of mining, storage interface, DeFi ecosystem, and multi-chain wallet development, allowing the project team to focus on the intensive development of its core blockchain technology. . With the help of ViaBTC Capital, the project team can focus on making breakthroughs in core core technologies, while the ViaBTC team helps develop associated ecosystem applications in a short period of time. This makes it faster for the project team to launch applications facing investors and users and to gain the upper hand as it tries to capture more market share.
3、Global Investment Network
By working with leading investment institutions and institutions, ViaBTC Capital can provide projects with high-quality post-investment resources, ensuring projects are successfully incubated and recognized in the marketplace.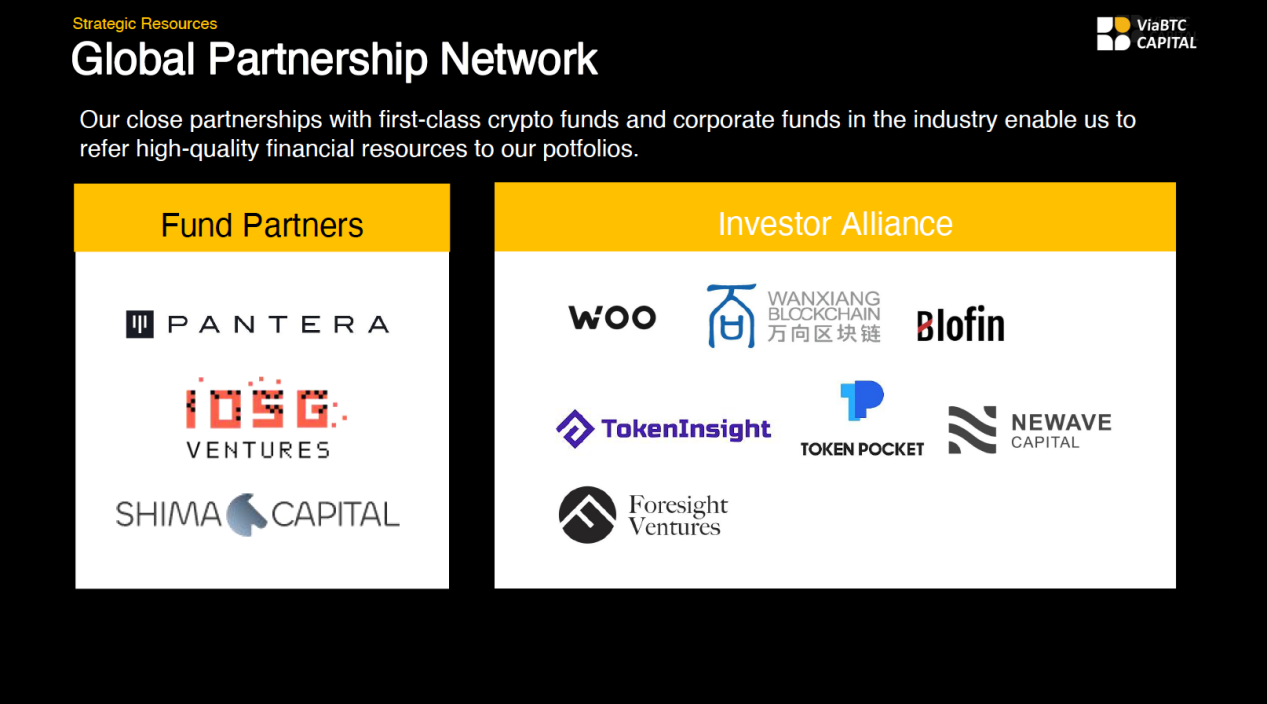 4, user group feature
We can say that ViaBTC is blessed with a rational group of users. Similarly, ViaBTC Capital is also technology oriented when making investments. For a crypto project, it is questionable whether technical ability is more important than popularity, or vice versa. Despite this, a project featuring innovative technologies backed by top-tier resources and funding from investors such as ViaBTC Capital is likely to succeed. When investing in projects, quality trumps quantity. Therefore, ViaBTC Capital has a clear advantage in this regard.
conclusion
Essentially, ViaBTC Capital is an offshore custody and investment channel of the ViaBTC Group focusing on blockchain projects. Furthermore, this new subsidiary is also providing comprehensive resources and funding as a support gesture, fueling the rapid development of crypto projects. With ViaBTC Capital, the group will gain the upper hand in new blockchain areas such as Web3.0 and Metaverse and ensure its leadership in the crypto sector.
About VIA BTC Capital
An investment platform that integrates capital, resources, and post-investment services. We focus and invest in Web3.0 and Layer 2 projects as well as DeFi, NFT, DAO and other applications.
We believe that relying on ViaBTC Group's rich industry resources and pooling technologies, talent, projects and capital in related industries around the world can accelerate the development of the entire crypto industry ecosystem.