ERP
Oracle is now encouraging its customers to use All in the Cloud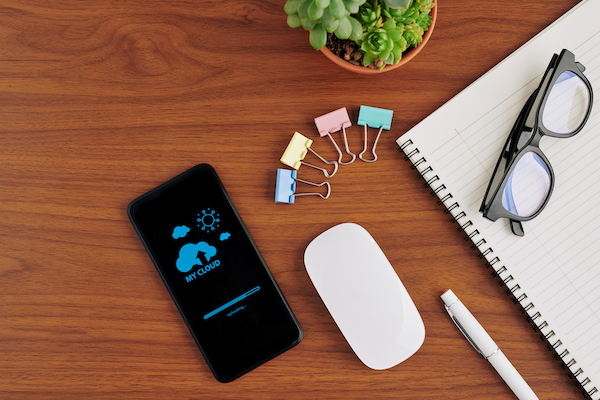 Oracle now encourages its customers to get everything in the cloud. Many of the thousands of organizations running Oracle E-Business Suite (EBS) will soon face the end of first support for this on-premises ERP platform as the company rolls out offerings such as Oracle ERP Cloud. Specifically, Oracle Premier support for EBS 12.1 will be available until at least December 2021. This means that companies using Oracle EBS can continue to maintain their investments with minimal disruption for a few more months without losing access to new updates, security alerts, data, fixes, certifications, and important patch updates. But when that deadline comes, where does that leave existing EBS customers?
We discussed how local businesses should prepare for this new era with Alain Jacott, solutions architect and Oracle expert at Syntax.
Can you introduce yourself to our readers?
I have worked in the IT field for more than twenty-five years. I started with JD Edwards working on what would eventually become EnterpriseOne. My experience with EnterpriseOne has allowed me to contribute by writing many books on EnterpriseOne. During my career, I have held many different roles. These spanned from running customer support teams for a software vendor to running professional services for consulting firms, system architecture, and of course pre-sales support. I have been fortunate to see the changes in the industry over the past twenty-five years. Moving to the client server and eventually to the elegant user interfaces and citizen developer tools we have today.
The pandemic has accelerated cloud adoption over the past two years. However, many companies have continued to operate within the company, which has posed significant challenges during the pandemic. Do you think the domestic era is already over?
Although some companies may prefer to keep their systems on-premises no matter what, I feel the larger industry is moving to the cloud. The economies of scale, excessive scaling, and the breadth of tools offered by cloud vendors make this trend the direction the majority of CEOs are steering their companies toward.
Oracle recently announced that Oracle's first support for the Oracle E-Business Suite (EBS) suite will be ending after December 2021, which means that many organizations will face the end of first support for the on-premises ERP platform. In this context, what's the next step for Oracle EBS customers?
As Oracle moves to maintain support for these customers, EBS customers will not receive new fixes, updates, or patches. This means that for many, upgrading to EBS 12.2 is a must. EBS 12.2 will provide regular updates to improve functionality and features. Those still using Oracle EBS 12.1 will need to implement an upgrade plan if they haven't already. This includes listing the resources, team required, and expected schedule. They will also want to remove historical data from your production environment before starting the upgrade.
What would you recommend to local businesses that want to modernize and migrate their ERP systems, how should they prepare themselves?
Map your cloud journey. You don't have to do everything at once. However, you should have the goal of moving to more standalone ERP solutions. The cloud can help you get there. You can start with smaller systems and move more slowly to the cloud. This will allow you to start using tools, such as AWS lambdas, machine learning, and artificial intelligence to provide a solution for your organization that is more autonomous.
What are the advantages of updating their ERP systems?
Staying up to date on your ERP system allows you to keep up with jobs in your field. This could be improvements to items such as property management or manufacturing. It also allows you to stay up-to-date with operating systems and database levels. This is crucial in today's dangerous world where hackers try to take advantage of any vulnerability.
What sets Oracle ERP Cloud apart from other players in the software industry?
Oracle Cloud Infrastructure enables customers to move to the cloud at lower costs for virtual machines and storage. Customers can also transfer database licensing costs into their monthly payments allowing for greater flexibility.