ERP
How ERP can help with auto parts and accessories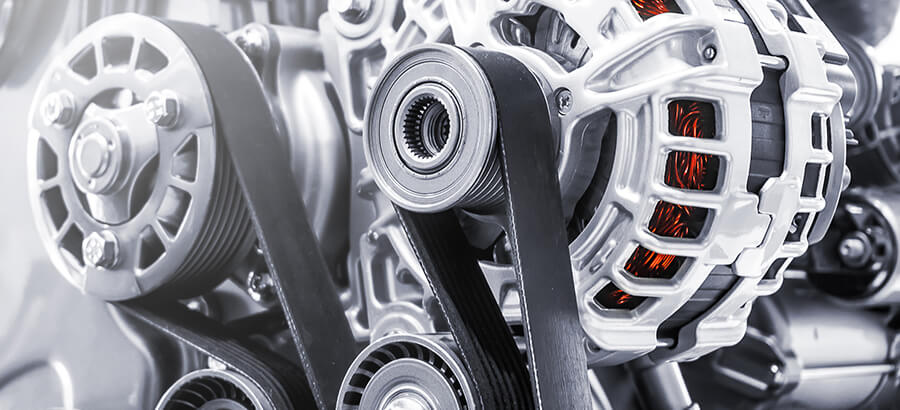 At the beginning of 2020, the global auto parts and accessories market has enjoyed several years of high margins and steady growth in a stable environment. It was worth $390 billion, according to a report. Then the COVID pandemic hit, and an industry that had been recession-resistant took a hit. The turmoil has changed the industry so dramatically that there is likely to be no return to normal. This means that auto parts and accessories companies must start looking at changing their business model and will need technology to help support the change.
The new normal for cars
The epidemic introduced new factors into the car market.
Significantly reduced vehicle mileage, reduced collisions, and lowered demand.
More unemployed drivers or cash-strapped drivers delaying servicing their cars.
Decreased retail traffic but significant increase in digital channels and e-commerce activity.
Moving from distributing large trucks to increasing deliveries of small vehicles.
The changing product mix as well as demand oscillates upstream in supply chains.
Then there are emerging changes in vehicle technology. Electrification requires fewer moving parts, and advanced driver assistance systems are expected to reduce collision rates. This means lower demand, too.
The industry needs to study how to adapt key elements of the business value chain to address these changes. This will include:
Maximizing profitability in a low-margin environment;
product design lifecycle renewal;
Managing new supply chain conditions, which suppliers, shippers or countries can already supply;
Streamline inventory to balance inventory mix and levels to support customer service;
improve product traceability and returns;
Digitizing business to address new ways of interacting with customers and partners.
None of these changes can be successfully achieved without technology. The good news is that there are software solutions that can address all of these issues. Enterprise Resource Planning (ERP) software has been used and relied upon by manufacturers for many years, including auto parts and accessories, and provides solutions that adapt and enable this new business and market situation.
improve profitability
Low and variable demand, vehicle innovations and low-priced cars affect profitability. To stay in business and stay profitable, companies need to ensure that their manufacturing processes are as cost-effective and efficient as possible. This requires seeing costs across the business so that problems can be identified as they occur – such as differences between projected and actual raw materials and production costs; obsolete, slow-moving and excessive stocks; and product defects and scrap.
Product design life cycle control
Auto parts and accessories have a much shorter product life cycle due to the evolution of technology and the rate of change in consumer preferences. As a result, manufacturers must be innovative in product design and development as well as automatically download updated designs to BOMs (Box of Materials) in their ERP system to ensure correct procurement and manufacturing processes occur.
Companies need to keep track of the introduction of new product designs and modifications to existing designs, along with related costs. A manufacturing-oriented ERP solution provides oversight and controls over product development and ensures through engineering change control that products are manufactured to the correct designs and specifications in the manufacturing process, and the ERP implementation will accommodate complex component and sub-assembly requirements.
supply chain management
Many manufacturers these days rely on global supply chains. But as global supply chains measure shipping and delivery times in weeks and months, customers expect faster deliveries. This makes it difficult to balance supply and demand effectively. However, the right software tools can help companies bring a better product to market faster, anticipate demand, as well as build and participate in agile supply chains.
To effectively manage the global supply chain, manufacturers have predictive technology that can manipulate and analyze incoming data across the supply chain to ensure business remains competitive.
Inventory simplification
Inventory can cost a fortune if not managed properly. Inventory moving costs come in different forms and inventory management software generates significant savings by optimizing inventory levels and providing visibility across all warehouses. This includes:
Freeing up money through efficient planning and ordering raw materials and parts using MRP (Material Requirements Planning) when needed instead of keeping inventory right away
Ensure inventory is in place when manufacturing needs it
Save costs by reducing obsolete inventory and optimizing inventory mix to match demand
Simplify material handling and save on handling costs and product spoilage
You can reduce rent, allocate warehouse space efficiently and manage inventory
Implementation of an Enterprise Resource Planning (ERP) system can quickly achieve ROI with visibility into inventory and warehouse management integrated with accounting, manufacturing and distribution processes. Provides tools to improve inventory, increase customer service, and enable effective planning and control of various product lines in a single or multi-warehouse environment.
Manufacturers are increasingly looking for digital capabilities to automate processes with data capture using bar coding and mobile devices, as well as linking to IoT devices, robot location shuttles, and more. An ERP system can improve and facilitate more detailed warehouse management controls such as managing multi-warehouse transfers, container location parameters, zoning, picking, and warehousing.
Upgrade Warranties & Returns
An important aspect of auto parts and accessories is that customers expect warranties and returns to be part of the deal. So companies need to be able to handle warranty claims with full tracking and traceability. There are benefits to investing in an Enterprise Resource Planning (ERP) system that controls reverse logistics, monitors and reduces defect risk, and improves customer service.
Business Digitization
The recent industrial revolution involved the automation of machines and processes. The new wave of industrialization (known as Industry 4.0) is integrating the business value chain via digital platforms. Digitizing design, production, delivery, sales and services, as well as integrating partners and other systems that are part of the supply chain, will improve collaboration, planning, and execution across the extended value chain.
In the field of auto parts and accessories, consumers are migrating to e-commerce for purchases including the aggregation of import cost items. Manufacturers will need to offer this channel to allow customers to make purchases online and then receive them. The e-commerce portal should integrate with the ERP system with real-time updating of stock levels, and show stock information by warehouse location for more accurate delivery.
Traceability and recall management
According to research by Allianz Insurance released in late 2019, the average value of large recovery claims in the auto industry is $13.78 million. The latest GM recall story includes a recall of 73,000 vehicles due to battery fire problems, at a cost of US$1 billion that GM plans to claim from its suppliers.
This along with a large number of other global recalls underscores how important traceability and quality control are to manufacturers in the automotive industry. This covers not only interior design and production environments, but also supplier quality management.
This is where the ERP system offers other important advantages. It can track every single part, from the smallest nut to an entire sub-structure, when and where it is along the supply chain. It will also support existing quality and safety systems, allowing for full traceability and management of policies, plans and procedures to deal with emergencies to minimize damage.
way forward
During the remainder of the pandemic, and thereafter, the auto parts and accessories industry will need to review strategies for business models and operations to adapt to new changes that will be a constant in the future. This will include electronic scrap products along with specific service offerings, re-engineering of supply plans, and adaptation to the impact of new vehicle technologies.
By digitizing processes, interactions, and channels, new revenue opportunities will be possible. Companies that understand that the path to recovery will require an entirely different approach, and the diffusion of technology, will have a better chance of not only surviving but also thriving, especially if they start now.