LOGISTICS
Holman Logistics uses artificial intelligence to increase forklift safety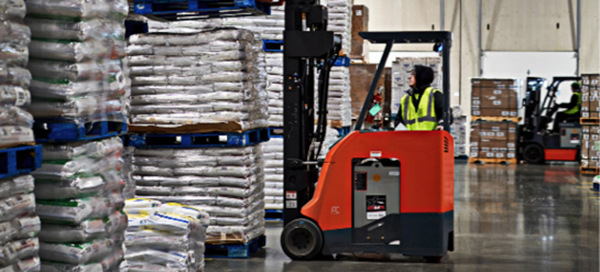 Holman collaborates with OneTrack to provide artificial intelligence solutions to the issue of forklift accidents.
the challenge
For Holman Logistics, nothing is more important than the safety of its team members and the customers they provide manufacturing, warehousing, and transportation logistics.
Brian Downey, president of Holman Logistics, commented.
Holman operates forklifts at all of its locations throughout the United States, and operations managers and customers understand the human and financial costs of forklift-related accidents.
Holman is currently monitoring and tracking forklift activity; However, management wanted to understand the root causes of accidents and see if a system could be established to warn of problems and prevent accidents.
The solution
Besides making sure it hires, trains and develops technically proficient forklift drivers, Holman chose to partner with OneTrack to leverage that company's expertise in computer vision and deep learning, also known as artificial intelligence (AI).
Computer Vision refers to software that processes images from an onboard camera. While the concept of computer vision has been around for a long time, recent advances in deep learning allow computers to discover, recognize, and predict high-level concepts from images with superhuman accuracy and reliability.
A system powered by deep learning has the ability not only to detect an accident, but also to find out why that accident happened. Most importantly, it can recognize the same pattern in the future and provide a real-time warning when it thinks a similar incident is about to occur.
Such a system continues to learn as it is deployed, actively prevents accidents and is constantly improving in doing so. As the system learns, drivers become safer and more efficient, and the number of accidents can be reduced over time.
These technologies create a safer and more efficient workplace for everyone, which is important to Holman because processes, requirements, and workflows can vary greatly by customer and location across its utility network.
Brian Downey concluded: "I am confident that these AI tools, along with our unending focus on safety, will help us achieve our goal of accident-free operations. AI technology is already having a positive impact on safety performance in The entire industry…"
---

To learn more:
E-mail: sales@holmanusa.com
phone: 253-872-7140
Web: holmanusa.com