LOGISTICS
E-Commerce Innovation: Pioneers of the Package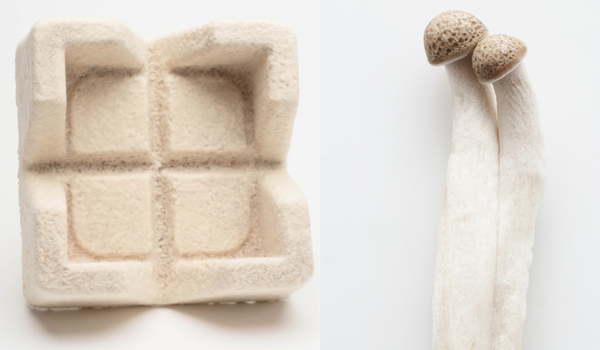 E-commerce brands looking to protect merchandise and reduce their carbon footprint are exploring amazing new packaging, designs, uses and reuses.
The sudden growth in e-commerce caused by the COVID-19 virus has had a ripple effect that extends beyond supply chain, fulfillment, and transportation challenges. It also helped change e-commerce packaging, especially for groceries.
Crispy bags of potato chips, for example, weren't designed to be handled as many times as they are now as e-commerce orders are filled and shipped. Leakage was unheard of with bottles of laundry detergent that were ordered online and moved multiple times, then scrambled during shipment. Bottles of shampoo shipped to consumers have also been known to break down in effect during shipment.
"Packaging for e-commerce is different from custom retail packaging," explains Hank Kanitz, Vice President of Industry Solutions at supply chain software provider Nulogy. "It has to be more robust to fulfill the demands that come with processing it through multiple distribution centers and last mile carriers until it arrives intact and undamaged."
"E-commerce is the 'up' end of packaging," adds Jonathan Quinn, Director of E-Commerce Packaging Market and Shrink Films at NOVA Chemicals. "A package that was designed to sit vertically on a pallet or shelf now needs to be designed for 360 degrees of impact."
Companies are also exploring new options for outdoor packaging that carry in-demand products online as they continue to look for ways to reduce weight or improve sustainability.
Here are three e-commerce packaging innovations that are gaining momentum today.
Product protection
Packaging engineers and others work to reduce or eliminate the risk of damage, particularly with packaging that is not designed for direct to consumer shipment.
"We've done work to improve closures, reduce and eliminate leaks, and improve barrier technology that helps air cushions and bubble wrap keep air in for as long as they need it," Quinn says.
For example, NOVA Chemicals has developed a material for caps and seals that improves sealing properties while eliminating the need to use mixed materials that prevent curbside package recycling.
Using flexible packaging with leak-proof seals—think bags—also helps reduce container breakage during shipping.
"The robust nature of this material, whether it's plastic, mono-material, or a combination, helps reduce leakage and packaging breaks because bags with liquid can withstand falling, moving, or crushing more than conventional cardboard or paper," Allison says. Ken, president of the Flexible Packaging Association.
Protection is critical for consumer-oriented brand Fracture, which prints digital images on glass. In developing its simple yet highly protective packaging, the brand sought to find a cross between function, form and sustainability. The model contributes to the customer's unboxing experience.
"Unboxing can be a magical experience when it is your memory that is unpacking its contents," says Abhi Lokesh, CEO and co-founder of Fracture.
Fracture e-commerce packaging doesn't use bubble wrap or peanuts – just recyclable corrugated in a highly engineered design that was developed after Lokesh co-founder invested a lot of time understanding the physics and angles of how to ship a piece of glass from point A to point B "There is a science to understanding how much pressure it can withstand and where the pressure points are," says Lokich.
The brand's hand-packed box has a damage rate of less than 5% on over 1 million orders.
Packing materials
A spot check on Amazon deliveries will show fewer corrugated boxes with impurities — wrinkled kraft paper or puffy poly film pillows — and more plastic bags and paper-lined mailers that are fully recyclable.
The paper mailer has four layers of paper and a water-based cushioning material using components found in the glue used to make paperboard. "This type of option is more expensive than plastic, but the sustainability wins are much better," says EasyPost CEO Garrett Striben.
However, using paper in new ways pales in comparison to the mushroom packaging from Ecovative Design. The company licenses its technology to companies that "develop" custom-molded packaging from just two ingredients — hemp and mycelium (the root structure of the mushroom) — for e-commerce and other needs. Moreover, the Ecovative product is completely compostable, and dissolves in the ground in 45 days.
In the US, licensed Paradise Packaging Co. creates mushroom packaging for e-commerce brands by pouring a mixture of hemp (the woody inner core of the cannabis plant) and mycelium into custom-made, 3D-printed plastic trays, where they grow for four days. The packing portions are removed from the trays and left to grow another two days before being dried to ensure that they are no longer biologically active.
The low tooling costs up to a certain size and the sustainability of the packaging make it particularly attractive for new businesses. Gavin McIntyer, co-founder of Ecovative Design Co. "Since we can do small volumes, it tends to be a real boon to bring products to market." for an alternative."
Repacking and reusing
Some innovators have come up with ways to reuse, rather than recycle, packaging materials. One such company, Imperfect Foods, delivers less-than-ideal grocery products to homes in 80% of the country, allows consumers to donate shipping boxes to food banks, recycle insulated liners, and return freezer jelly packs for reuse (see sidebar).
"Customers have been asking for this for a while," says Madeline Rottman, head of sustainability at Online Grocery. "Imperfect Foods is the first national grocery to offer these options at the customer's doorstep."
Believing that recycling isn't enough, Finland-based RePack offers returnable and reusable e-commerce shipping packaging. According to the company's website, "For every RePack returned, we eliminate the need to manufacture a new package, and the necessity to manage its waste."
Her research shows that packaging reduces carbon emissions by up to 80% when compared to disposable packaging. It also reduces up to 96% of total packaging waste.
Each Soft RePack is made from post-consumer waste recycled polypropylene. Because polybag is not designed to provide much protection, it is primarily used globally by fashion and footwear companies that include California clothing brand Rabbit.
Shoppers use the package for returns or follow the instructions printed from abroad to return it empty via USPS. Some brands facilitate and encourage this by repeating return instructions in package inserts or offering incentives such as a discount on your next purchase.
About 70% of bags are returned. In the United States, it is inspected and cleaned at RePack's Salt Lake City warehouse. Damaged bags are recycled or recycled; The rest is up to the system.
Not surprisingly, reusable bags cost more than traditional e-commerce packaging options. says Sophie Robel, Sales and Marketing Coordinator for RePack North America. "It's a good way to appeal to those who care and not force others to."
Everyone wins with innovation. "There are fewer materials required to protect the product, fewer greenhouse gas emissions, less water used in manufacturing, more cost-effective transportation, lower product returns due to breakage, and less material going to landfills," says Keene.