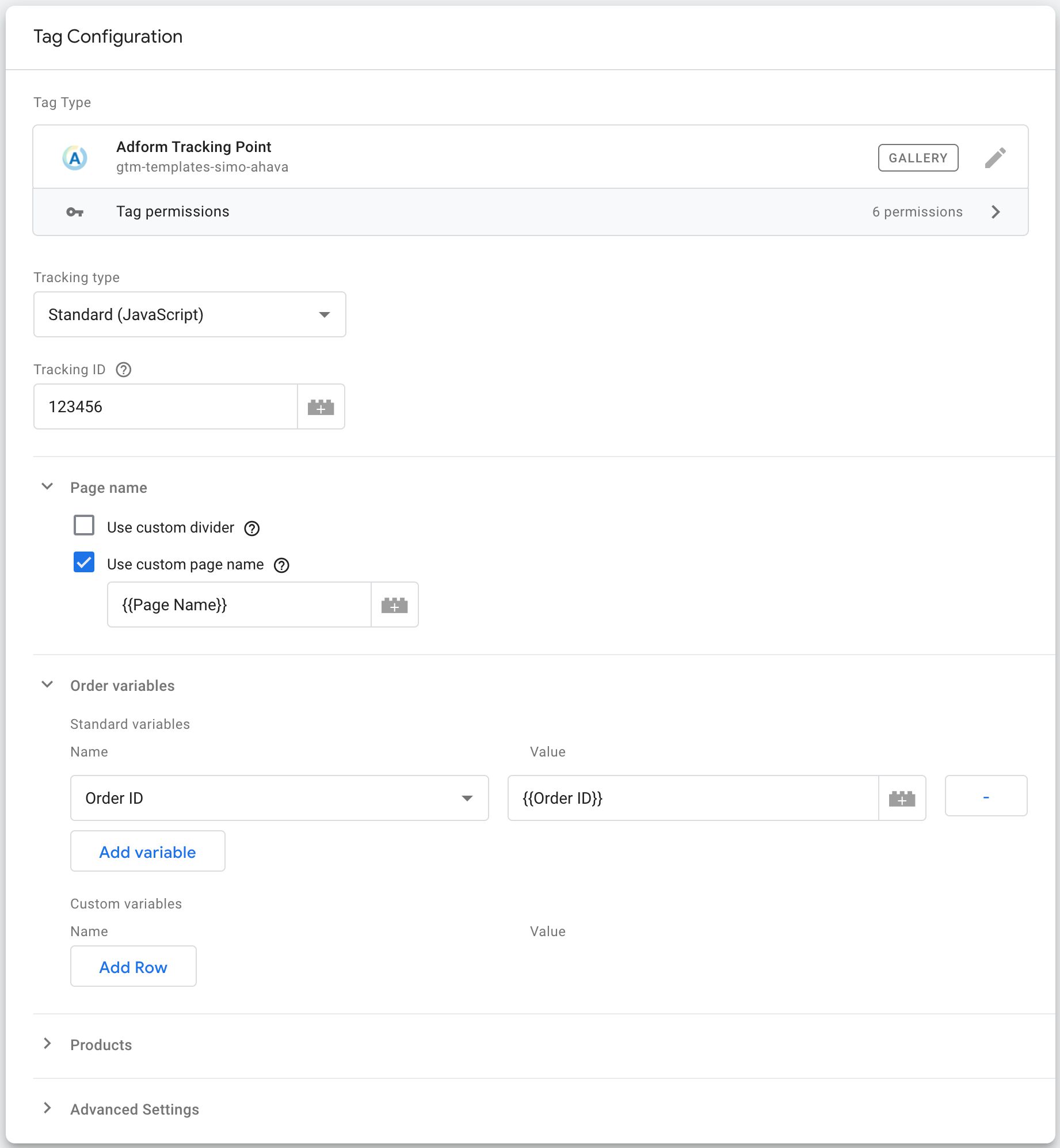 The AdForm Point Tracking The custom tag template is a file unofficial Tag template for the Google Tag Manager community template gallery.
Describe
This form implements the AdForm Tracking Point on the website. You can use it to load the SDK, start the tracking point, and send page and request level data to AdForm. The template can pull product data directly from a file dataLayer If you have already implemented enhanced e-commerce purchase tracking.
directions
First choose whether you want to upload tracking points or not JavaScript okay iframe.
In the Tracking ID , add the AdForm tracking point ID.
You can add custom divider (| by default) and custom Page name (derived from URL path by default) in Settings. See also this help article.
Under system variables, you can add any number of standard and custom variables to flesh out the metadata you want to submit to the AdForm.
Under products, you can choose whether to add product-wide data to the result as well. Data can be pulled from the Google Tag Manager variant, or it can be set automatically from Enhanced Ecommerce purchase The object that must be present in dataLayer When running the AdForm tag.
Release Notes
| date | set of changes |
| --- | --- |
| January 26, 2021 | Fix for using adf.track after library has already been loaded. |
| October 1, 2020 | Update script download URL. |
| October 2, 2019 | Add code, update description. |
| September 16, 2019 | The initial release. |